Here's my latest spray painting attempts! My friend Martin gave me some VERY rusty damaged tank wagons to see what I could do with them. Here's the result.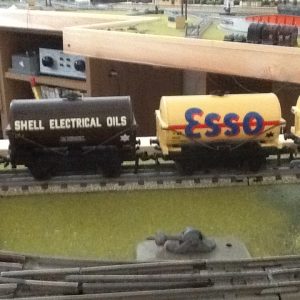 The Shell Electrical Oils one came about because Modelmaster had no transfers for Shell Lubricating Oil left. So tried that instead.
For The buff/beige Esso ones I discovered Fox Transfers do a bogie esso blue/red transfer which meant I could tackle two short tanks. Very difficult for me – the letters for the Esso bit were only attached with thin strip at the top and bottom of the letters so I found them much harder to settle into right place, but in the end they worked out ok.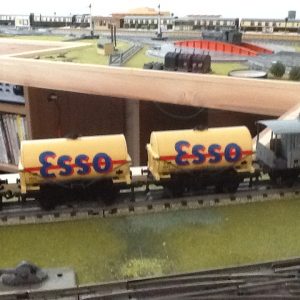 Made an error using Revell enamel varnish though when doing the brown shell electrical oil tank. I have read somewhere you can hide the transfer film by putting on a coat off clear gloss and then a coat of Matt. I found the Matt started to "bubble" the paint. I had to smooth everything out with linen cloth and white scuff sponge which had done the trick. I've not had a major problem before though, so I think I will use an acrylic varnish next time. But apparently some acrylic varnishes can dissolve transfers!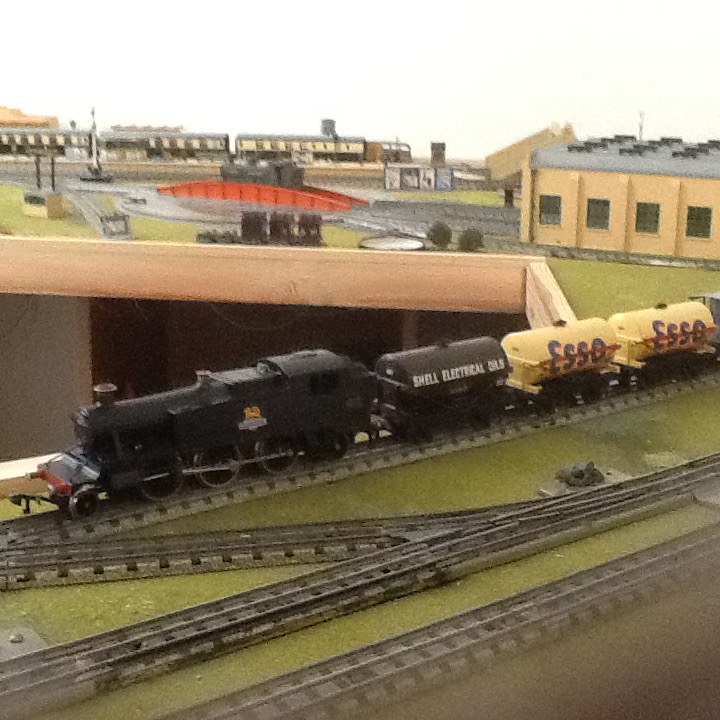 Anyway, my friend Martin, old hand at this sort of thing, always uses Testers Dullcote spray varnish with no problems, so that's what I'll do next time.