Designed by Samuel Johnson the 1F was introduced in 1878 by the Midland Railway and the last one was withdrawn in 1966. It had a half cab and the last ones in service retained this "feature". There is one, 41708 in preservation.
The 1F was also rebuilt with a Belpaire firebox as the LMS 3F (Jinty) and some of the original 1F's were also fitted with this firebox including 41712 and 41708
So a rebuilt 1f and a Jinty were very similar apart from the half cab.
So my purchase of a Triang Jinty modified by cutting off half of the cab is a fair representation of a Johnson 1F.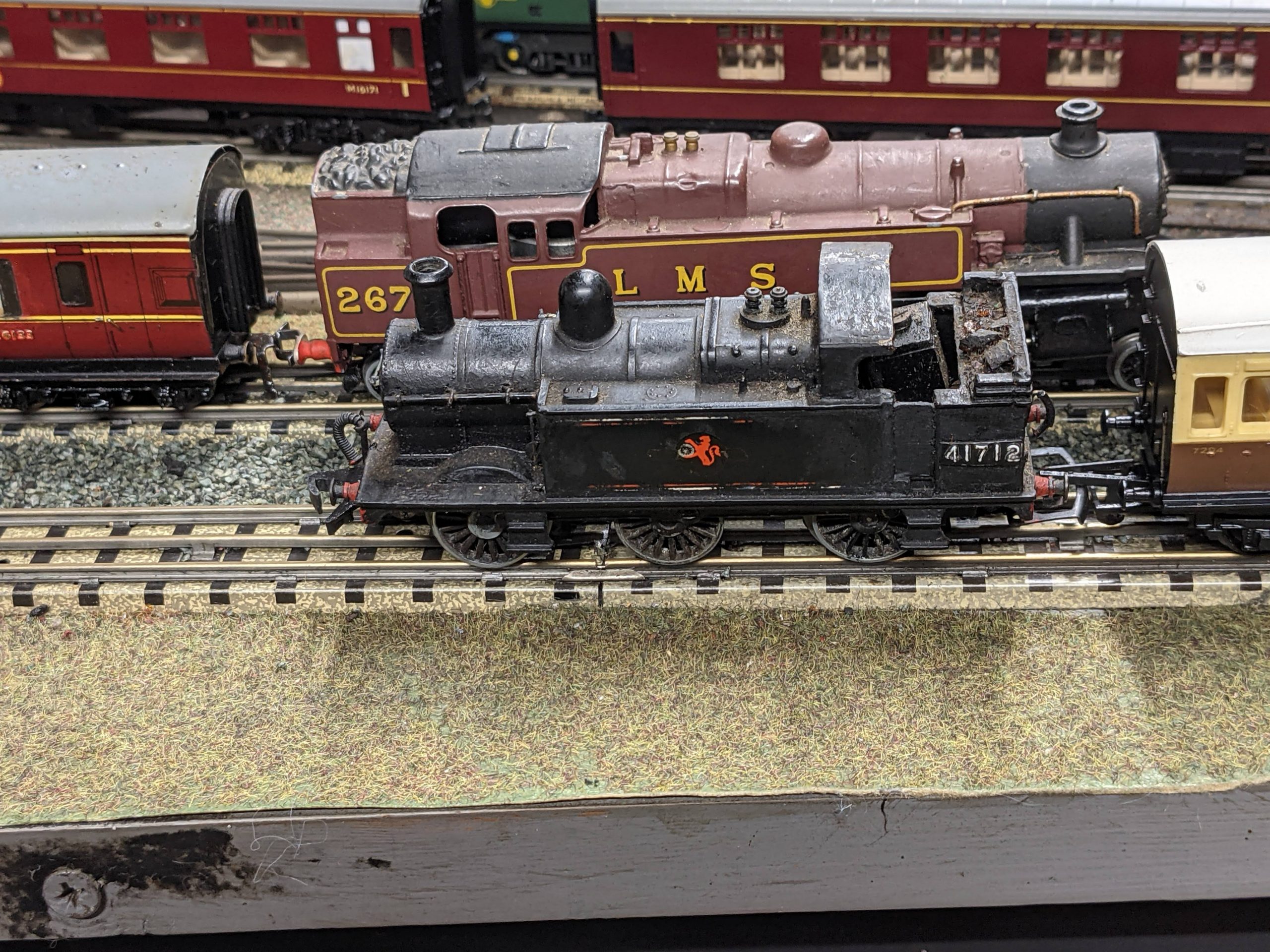 It has been converted to 3 rail using HD CoCo pickups and runs very well although like any plastic bodied conversion pulling power is not its strong point but ideal for a short goods or a 2 carriage branch line train.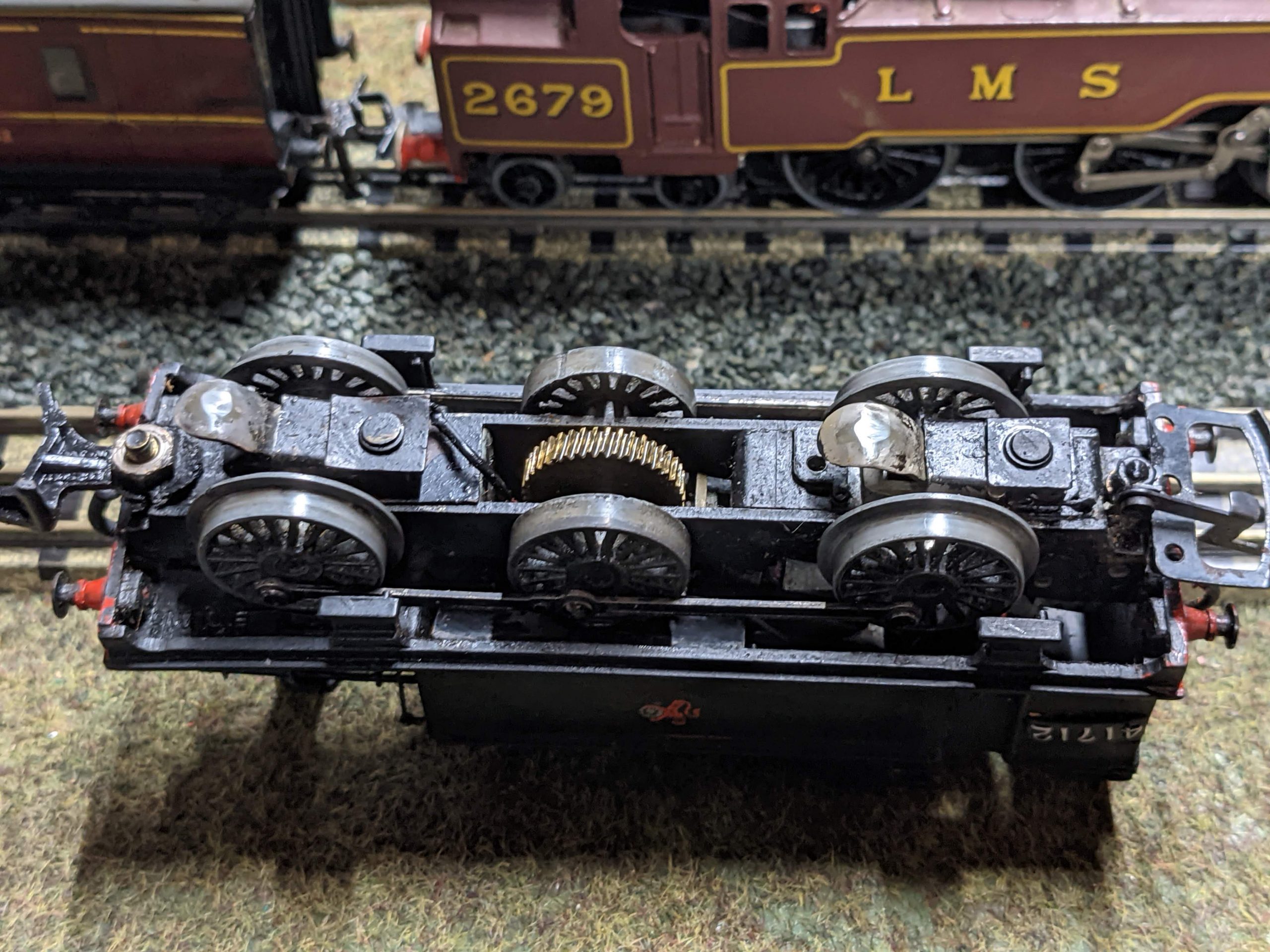 41712 was destined to go into preservation as it was the last 1F overhauled in 1963 but was scrapped before the preservation society could raise the necessary funds so 41708 was chosen instead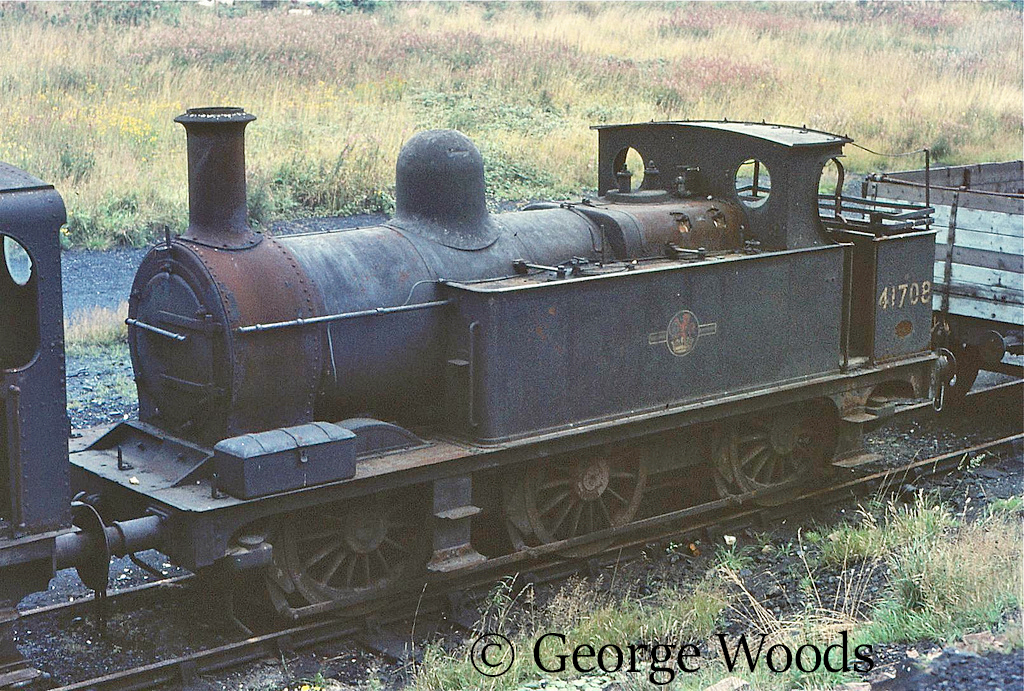 All in all a good purchase and nice little runner