Got my Barnstaple working fine now – thanks to you and all your step by step advice!
Here's a few shots of my layout – it is 8 x5 ft, based on a plan I found in an old HRCA mag.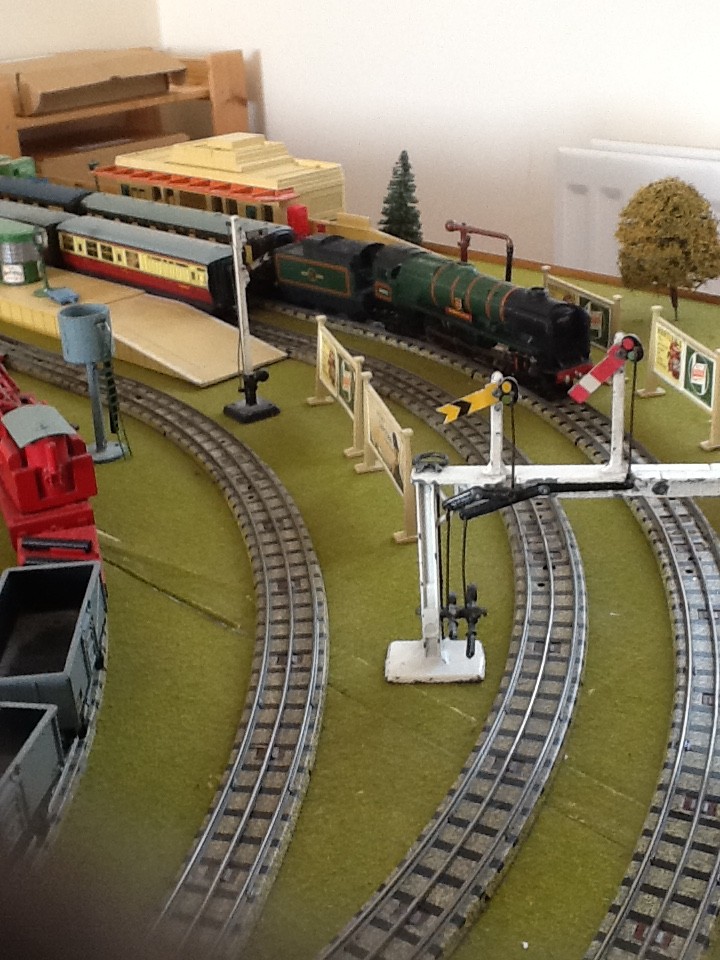 The LMS N2 tank I did as a renovation attempt on a scrap body, the Silver King I had as a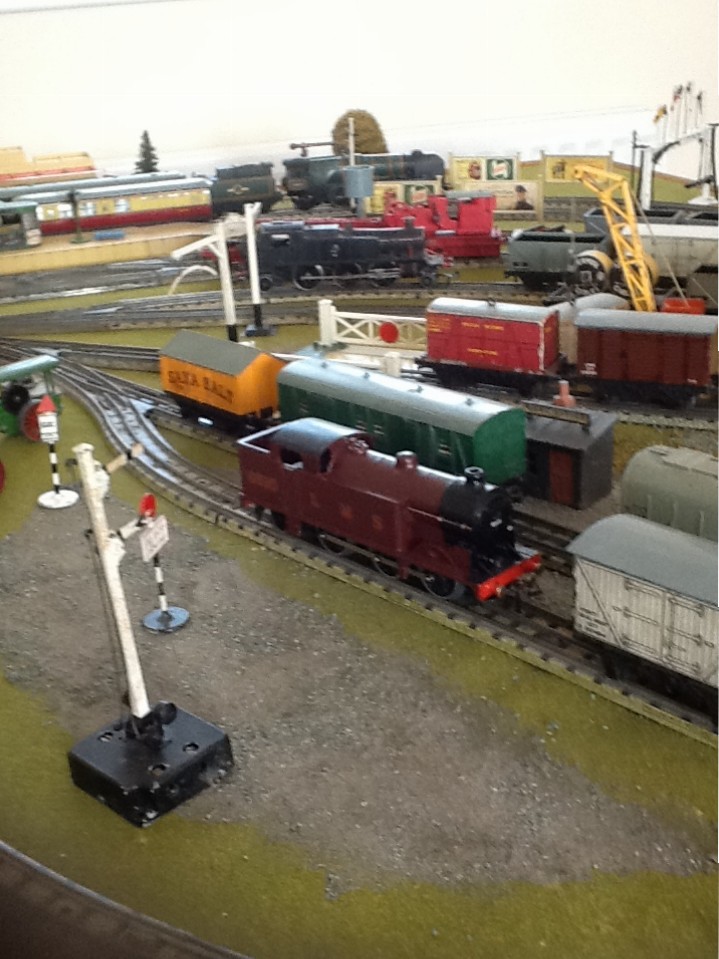 boy and still goes fine, the Farish Prairie was dublo wheeled and 3 railed for me by Dennis,dublo surgeon. Runs ok but very noisy!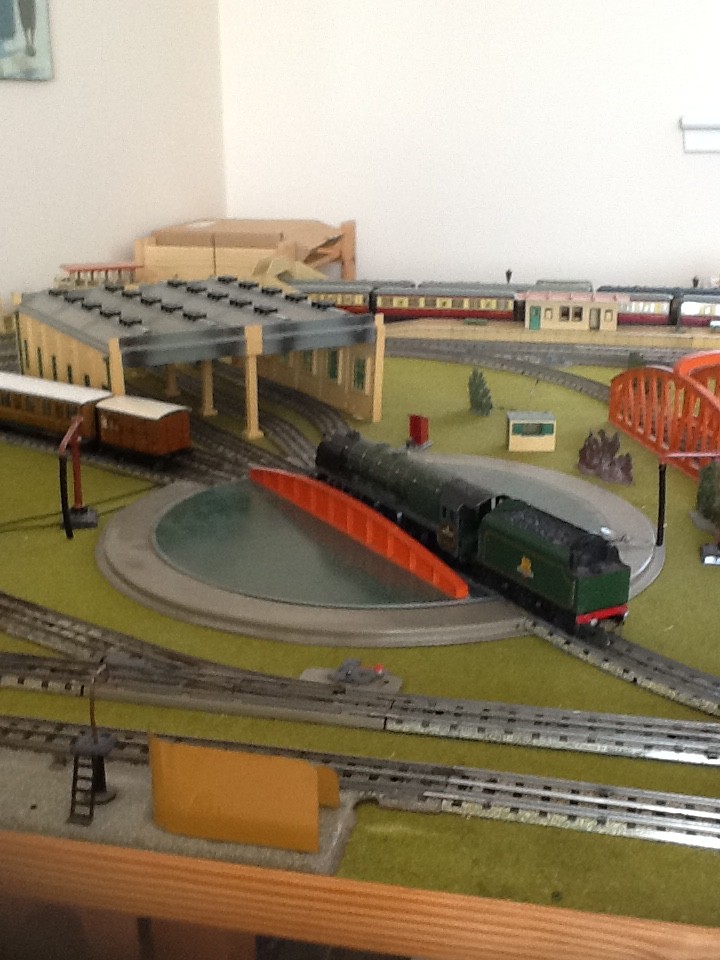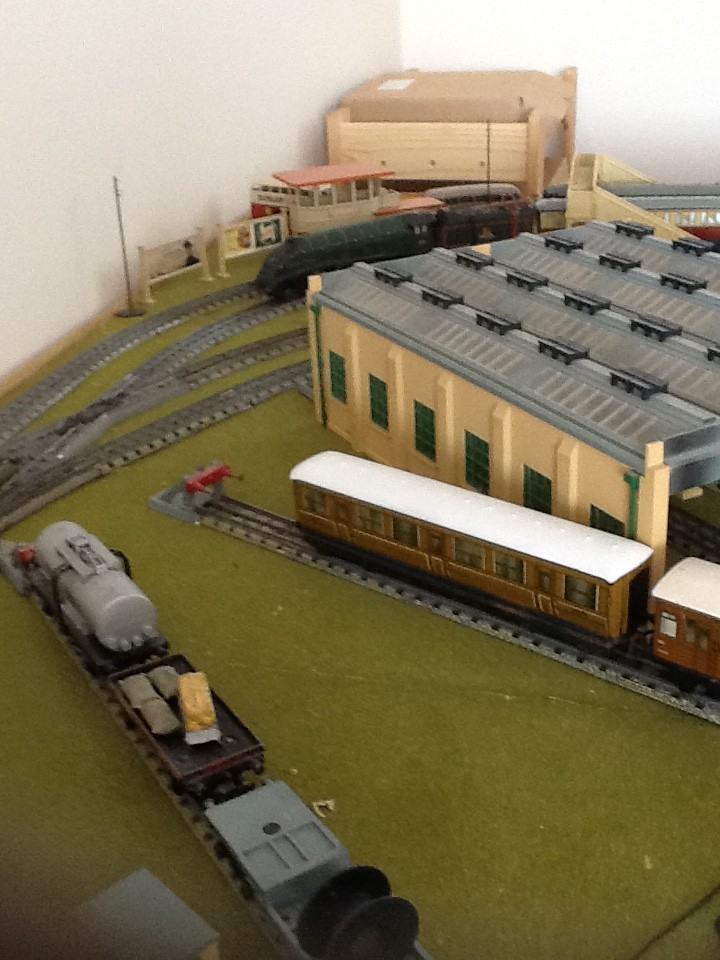 Have found great pleasure in fixing old models, usually not too bad as so well made in first place!
Many thanks
Richard
Richard has updated his post
Another few photos describing my latest renovation attempts to make something good out of broken and bust stuff! Maybe you can add them to your gallery.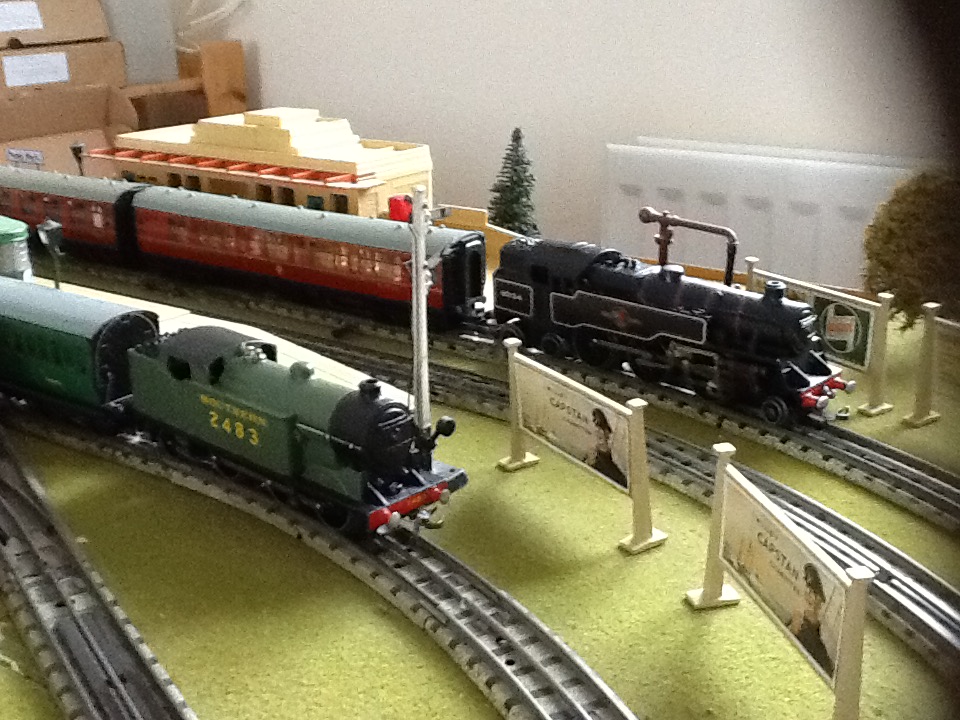 I mixed some humbrol enamel to try and get something approximating southern olive green for the n2, like the original dublo loco and checked my old Ian Allan abc for a suitable E4 number! The 2-6-4 tank I renovated using transfers for lining and numbers from Dennis Williams. Think it just might need a new ball bearing though!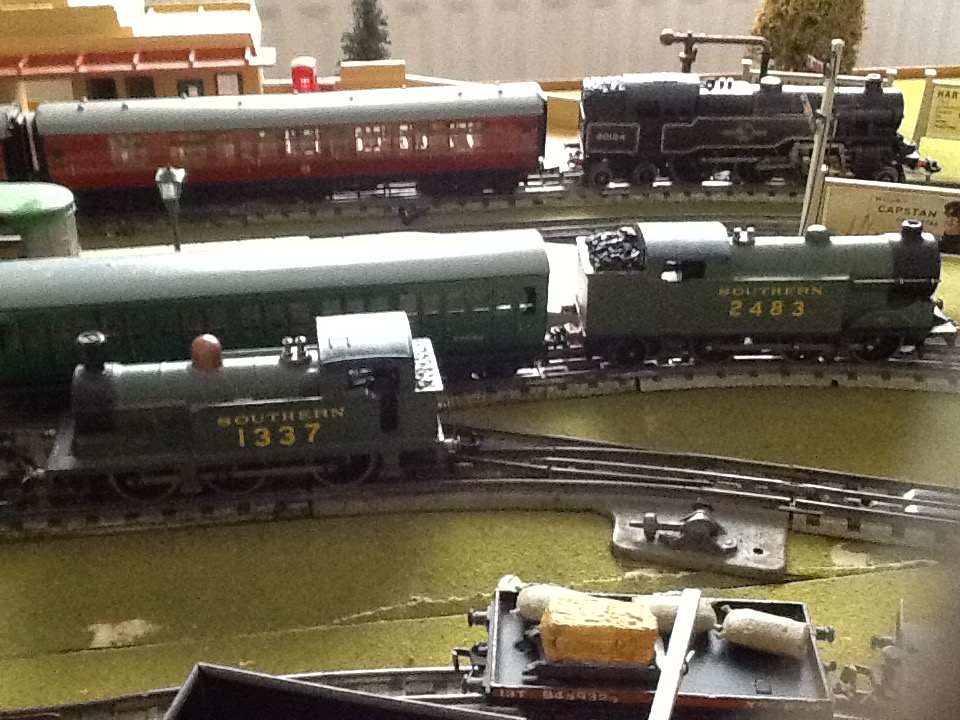 The R1 needed a lot of TLC – plastic bodies seem very brittle! But using humbrol mix again, it has come up very presentable, the chassis 3 railed by Dennis Williams.