So over a period I have updated Brian's Northern Heights layout (latest one is below), added videos from Ron Dodds and Ray's Layout and 3 rail conversions but what have I been doing? – trying to act as normal as possible as we went (are still going through) our last 2 lockdowns. In November I bought a Ron Dodds re-magnetizer so have been using this to upgrade my fleet and get them all running in the same direction. The magnetiser works on HD, Trix and Triang XO4 motors so has been very useful.
Oh yes and I bought another couple or 4 locos because at the prices it would have been rude not to.
The first was a K's kit (Keyser) of a LNER J50 especially made to use the HD 0-6-0T chassis.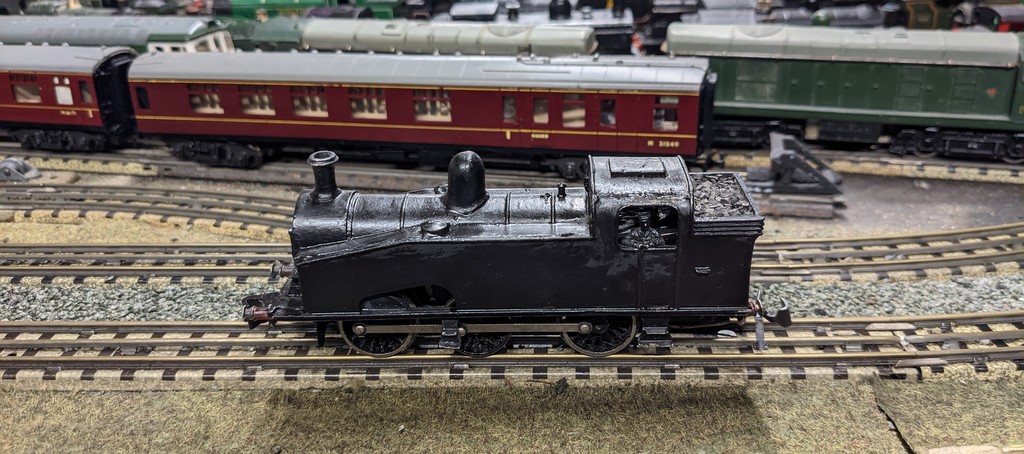 I gave it a quick repaint in satin black but it needs transfers. Amazingly it is a good runner – amazingly because it only has one pickup but is helped that all the wheels are non insulated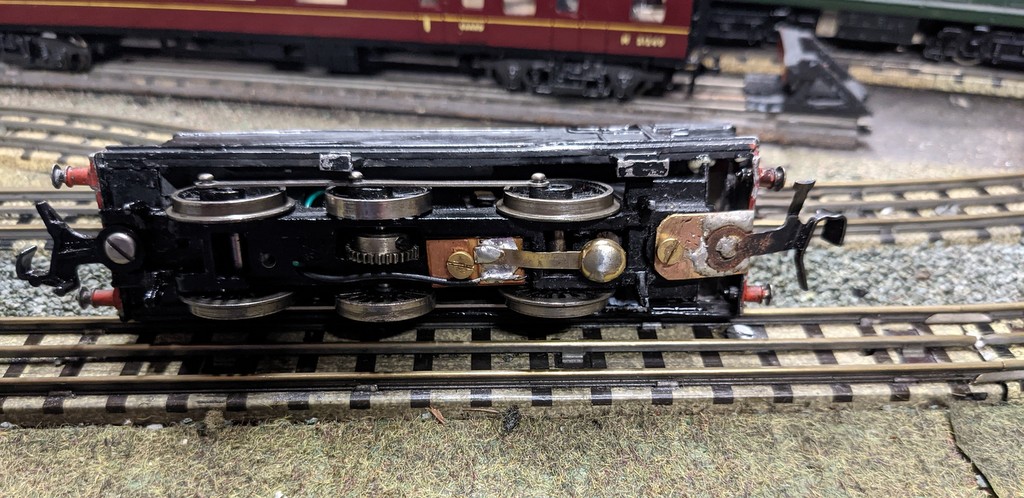 The second addition was a Trix 0-6-0T E2 tank engine converted to 3 rail.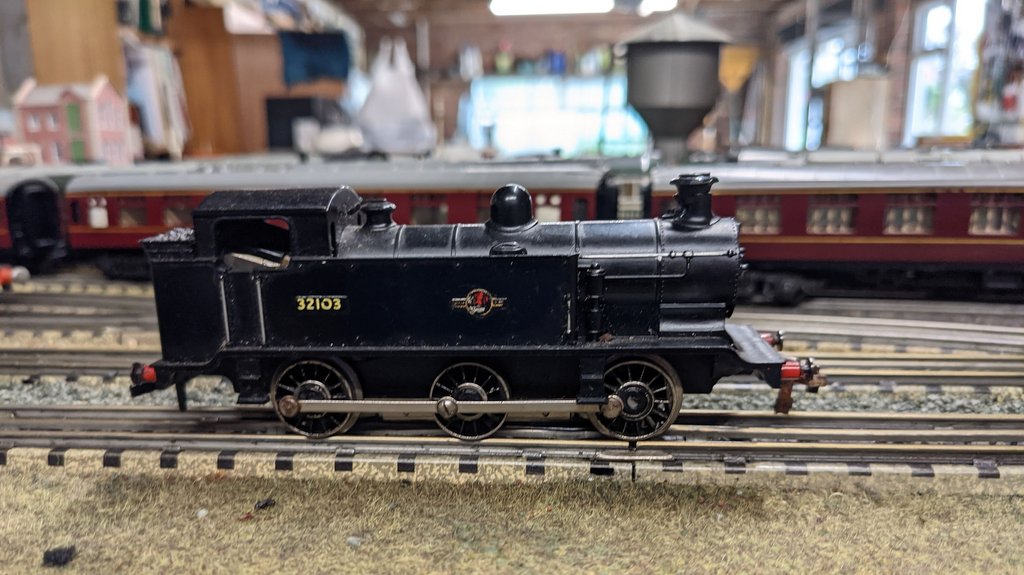 This is not a bad runner but it does hesitate a little over trailing points. I thought that grounding the isolated wheels would stop this as it does with normal conversions. My use of silver paint to ground the insulated wheels resulted in a dead short as the chassis is live on Trix not earth as HD. Off came the silver paint so the hesitancy remains;
I already have one of these but it must have been an earlier version as the wheels are solid (with spokes added) whereas the new has proper spoked wheels. The solid wheeled one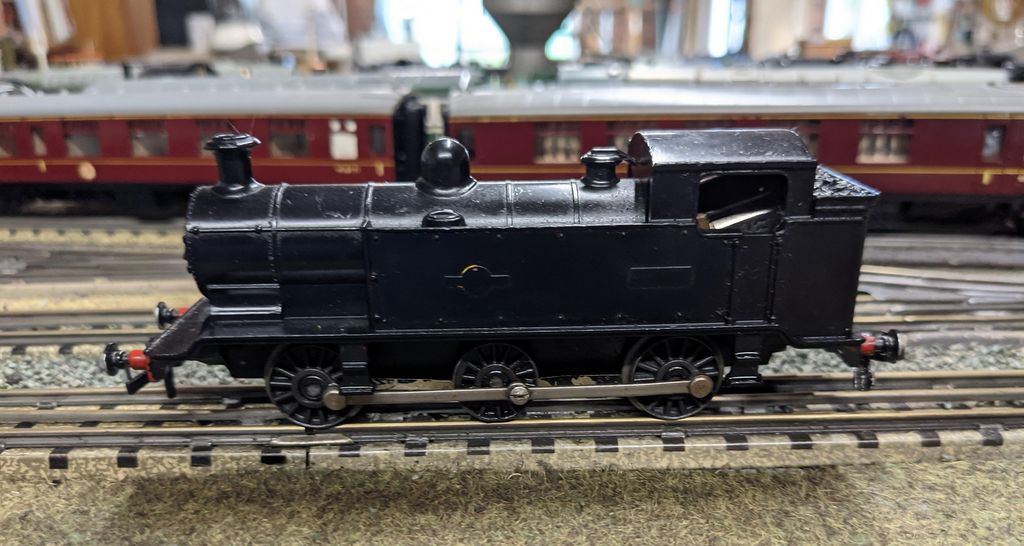 Then came a 3 railed Hornby 0-4-0T Southern shunter. No good reason but it looked nice, runs well but with so little tractive effort 1 plastic coach or a couple of wagons is its limit.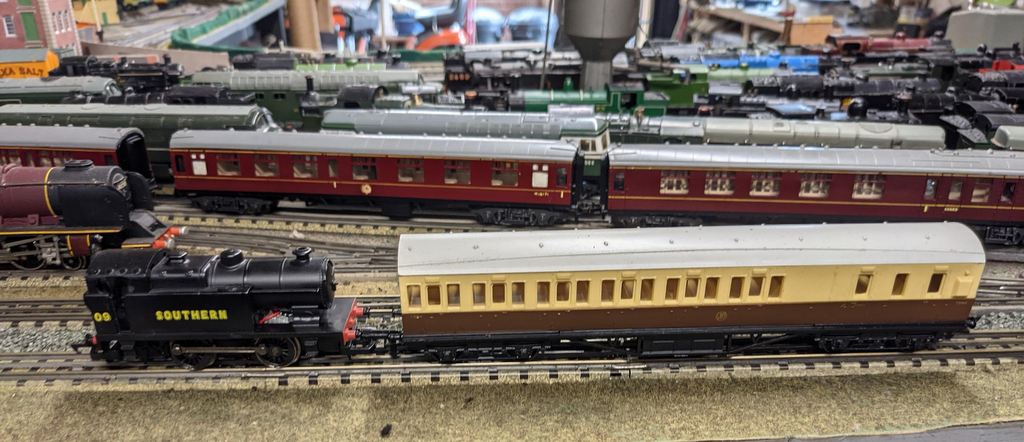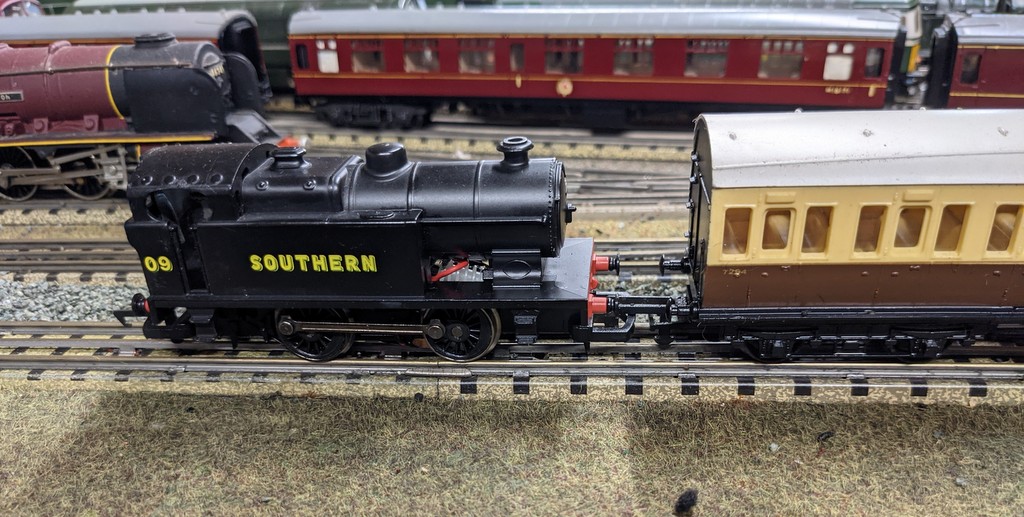 The coach is a Graham Farish (Grafar) GWR suburban as the engine still has its Hornby couplings as they are moulded into the chassis.
And then a Trix 0-6-2T was available very cheap so it too was added. A genuine 3 rail version so it runs well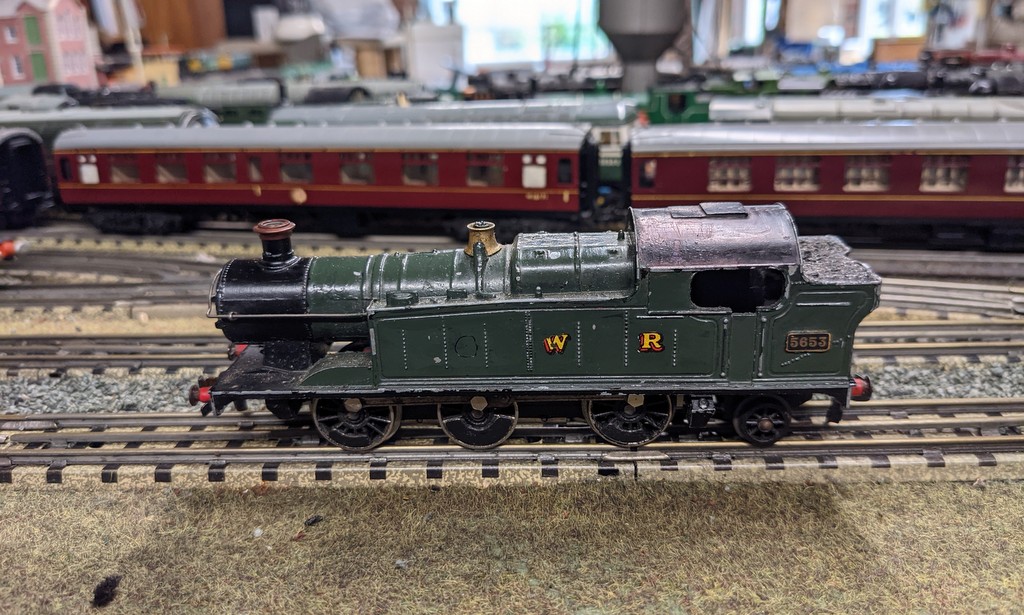 Not at all sure why the previous owner painted out the G of GWR but it is there under a blob of paint. This then joins the stable making 3 of these engines