Thought I'd send you photos of my Kit built J39 I rescued which now runs pretty well ( with a few tweaks) on my dublo 3 rail layout. The alterations were done by retired friend Martin who is a restoration expert!
First job was to change wheels. It had Romford wheels which were replaced with N2 non bushed ones, the centres unflanged so as to get round curves. The tender centre wheel flanges were also filed down for same reason.
The chassis and motor were an old Triang jinty R52? Martin first made a plastic insulating plate with sockets for Dublo standard 3 rail pickup but this didn't work – despite all sorts of adjustments, the pickup mechanism was too low down and fouled track and points etc. So we went back to your pictures of conversions, and took Train Society's  Damian Moss's advice about  using envelope fasteners.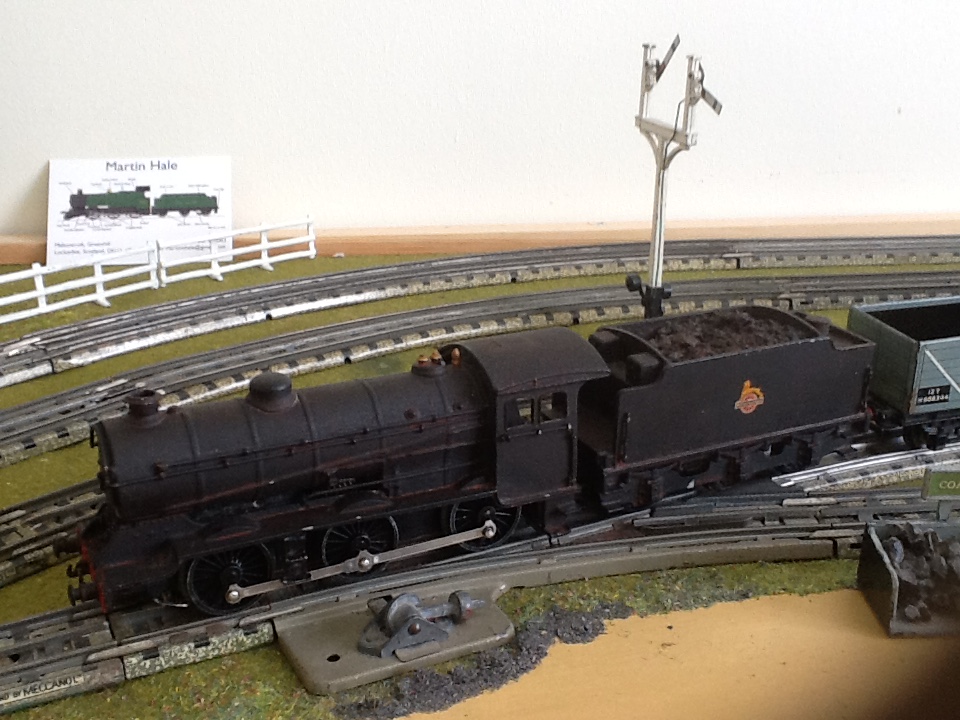 This time, Martin replaced plastic insulation strip with piece  copper insulated board, attached to chassis with nylon bolts.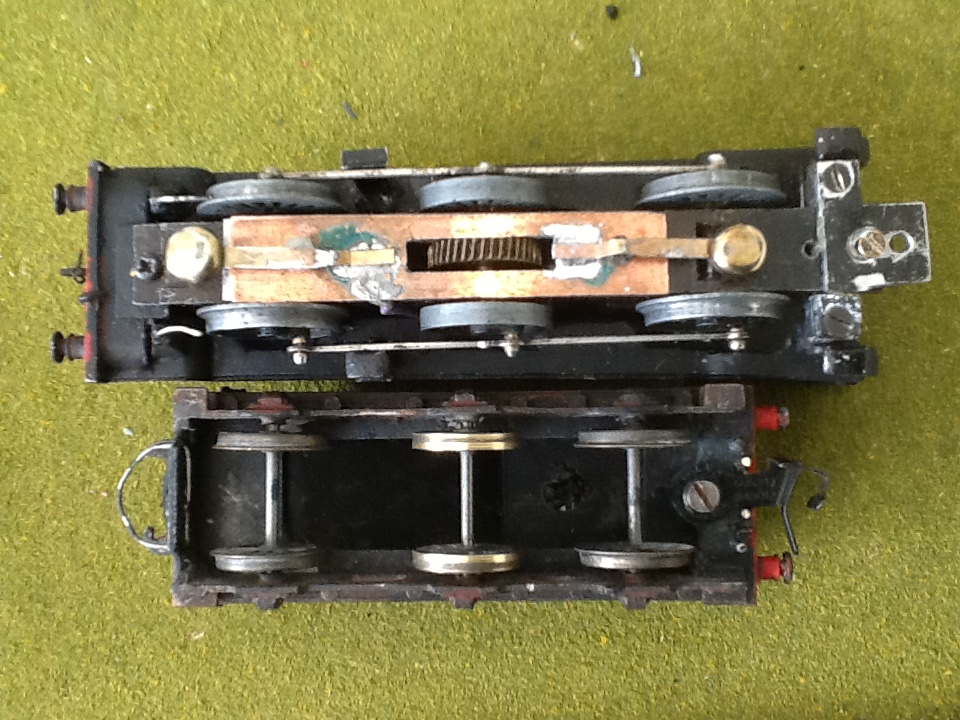 Finally, he used brass strips soldered to board and envelope fasteners and with some tweaking to get improvised "shoes" to connect with rails, my J39 works well!
Martin was pleased too as he'd never done anything like this before, so many thanks for your pictures which helped a lot!