A bit difficult to understand but the Trix Britannia has been my only railway purchase this year and I haven't mantioned it – until now.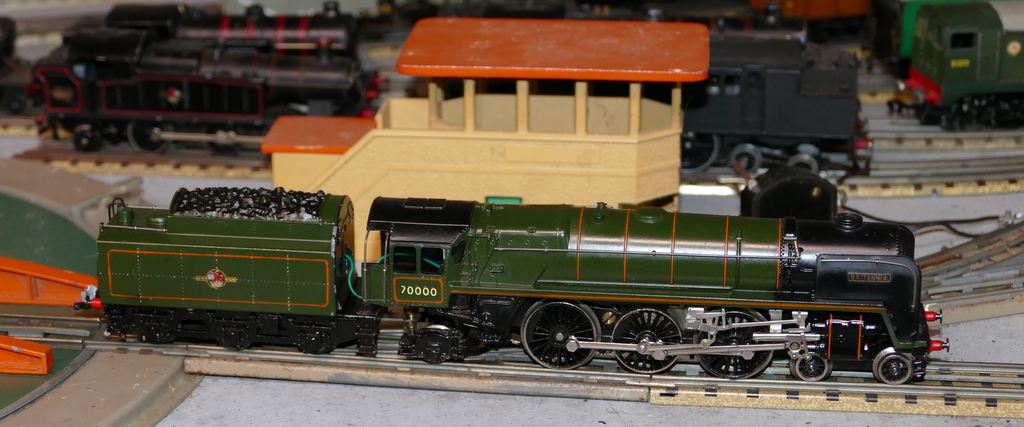 In very good unboxed condition. Initial running had its problems as the tender had a tendency to derail. This was identified as a tender wobble caused by the rear wheel set. Many efforts to correct this has failed as I think the the axle hanger must be either out of line or damaged. Swiching axles did not improve the situation so it wasn't the axle itself. In the end I used a couple of mini neo magnets attached to the coupling screw which drags the tender toward the centre rail and stops the derailments. This mod was thanks to an article on the HRCA forum which used them for a similar but different problem.
This loco now sits on shed with the Trix Standard 5

Two very attractive locos with excellent valve gear, a high level of detail and although not to the same scale as HD look great running around the track especially behind the Trix carriages, Excellent additions to any rail operation.