I have added yet another 2-6-4T this time one is repainted as GWR. Its a fictitious livery but looks great and Wrenn did make one.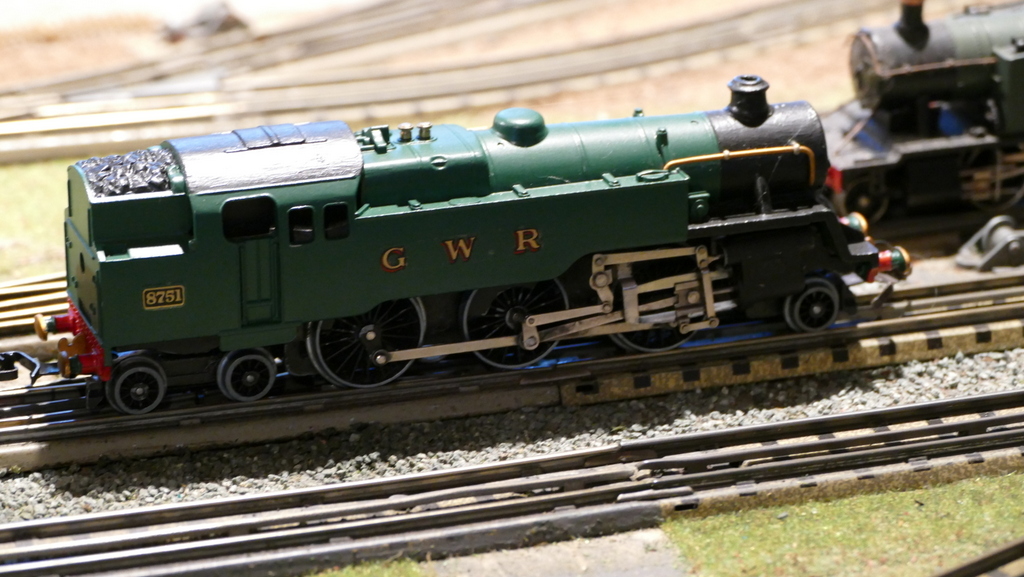 The green is very well done but the paint on the smokebox could be improved but it looks OK from the normal viewing distance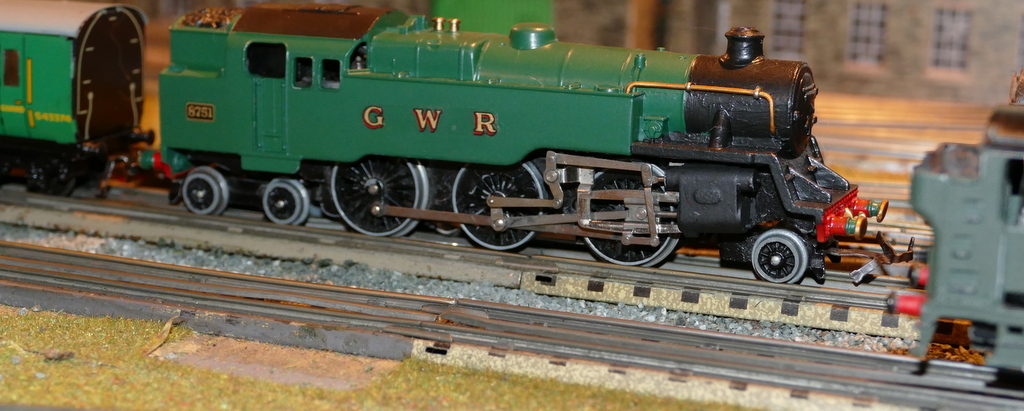 The other loco is a Graham Farish into which I have inserted a HD 0-6-0T chassis which of course is converted to three rail. The chassis needed a bit of hacksawing to get it in the body but then fits well. I still have the original chassis but will need to replace the plastic sprocket which has literally worn away – common with these locos.

The GWR loco in the background is a small Prairie tank made by Lima which I have had for some time.
All three are very good runners