Engine
Surprisingly I have forgotten to record the purchase of a Trix Twin (TT) 0-6-2T tank loco earlier in the year. Now buying TT locos is a tricky business. Pre war and early post war were 14 volt AC which, like Marklin will run on HD track but won't reverse but , more importantly, they all  had large flanges on their wheels and will not run through HD points. In 1957 they moved to 12 Volt but still has "cheese cutter" wheels. However they then started producing "scale" wheels which can be used on HD track with points. They also seem to have made "convertible" wheels but what they are exactly I am not sure.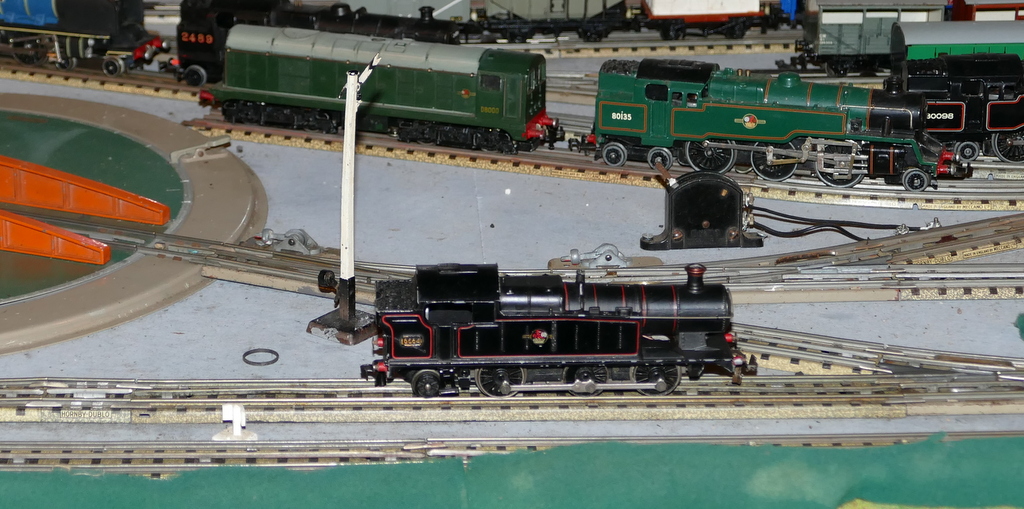 I bought my loco from Steve White, www.trix.co.uk/ , who offered it at a very fair price and gave me excellent support.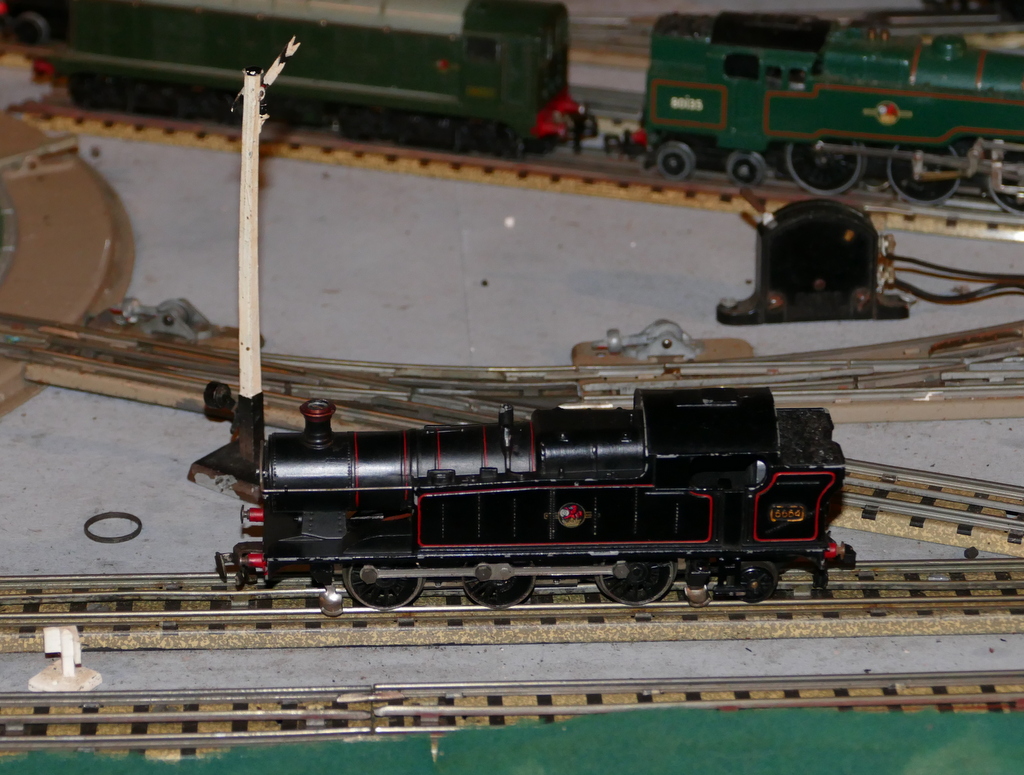 The loco is the Trix equivalent of 3 rail but nowhere near the same as HD. The wheels are insulated, the loco picks up power from two side pick ups and returns it through the centre pick up. Getting the side pick ups to run through HD points took a lot of careful adjustments but was finally successful. This engine therefore has 3 pick-ups and this extra friction does restrict it's load carrying capability but it is a good smooth runner with a couple of carriages or a short goods.
The second picture clearly shows the outrider pick-ups.
Carriages
I am basically a Southern man and I like green BR(SR) carriages but these are so expensive. Boxed they go for £70 plus and unboxed still fetch £40 plus. I do have a 3 carriage rake of them pulled by my Dorchester but more would be nice and that is where Trix comes into play. They make some very nicely detailed BR(SR) green carriages, which of course have peco coupling and therefore fully compatible with HD.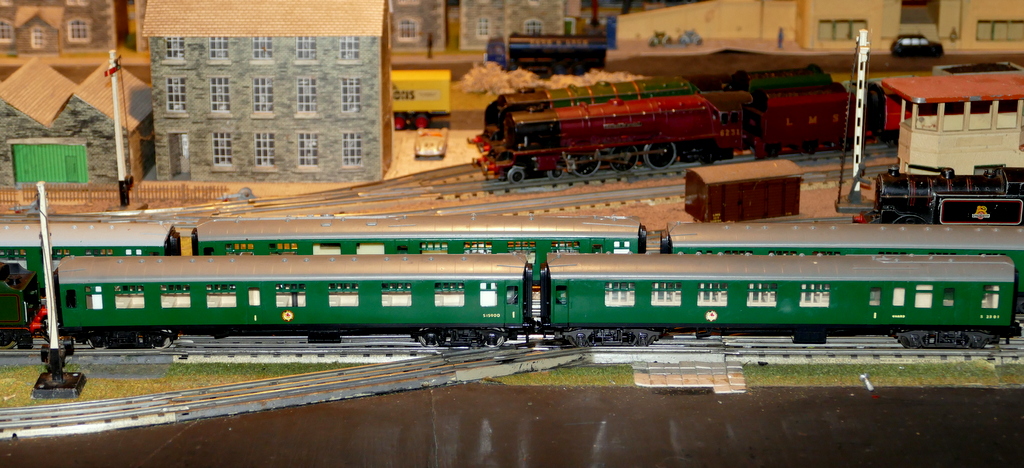 They have plastic sides rather than the tinprint of the HD ones but do match the Pullmans which were all plastic.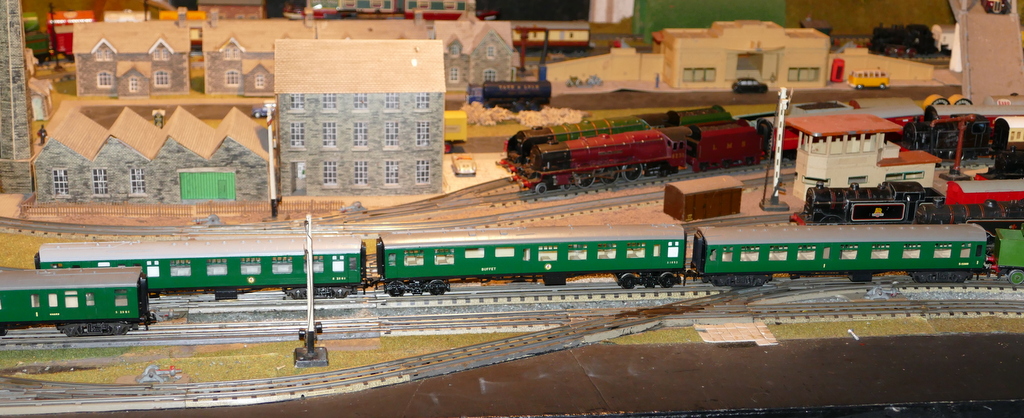 They also make a Buffet car which fits in nicely. My buffet car has had it's bogies replaced with HD ones but I fail to see the reason. The original bogies on all the other carriages run smoothly through points, reverse with no problems into sidings so why bother to change them as all it does is make the carriage run a little higher.
The really good news is that this rake of 2 composite and one 1st/brake cost me £20 plus £4,99 postage as a "Buy it Now" and they were in very good, unboxed condition and look great running behind my Schools class and 2-6-4MT's both in black and Southern Green. They are obviously incorrect as Southern carriages but they are welcome on my layout – the colour counts.
So if you want cost effective and very smart, good running carriages I don't think that you can go wrong. I have all I want so you won't be outbidding me at least.