I was asked in the comments to post some pictures of the types of pick ups used for conversion from 2 rail to 3 rail. So here goes.
The first one is a
Hornby M7 converted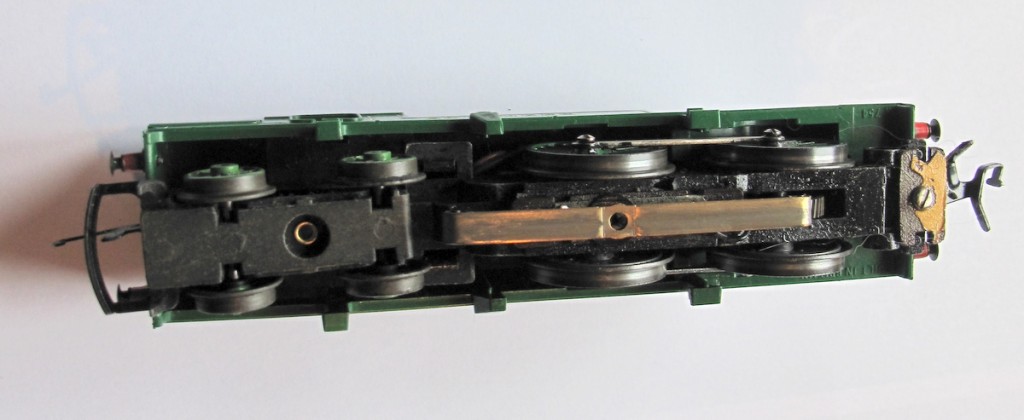 using a Marklin full size skid.
Then we have a Hornby London Transport Pannier Tank converted using springy metal with cups on the ends.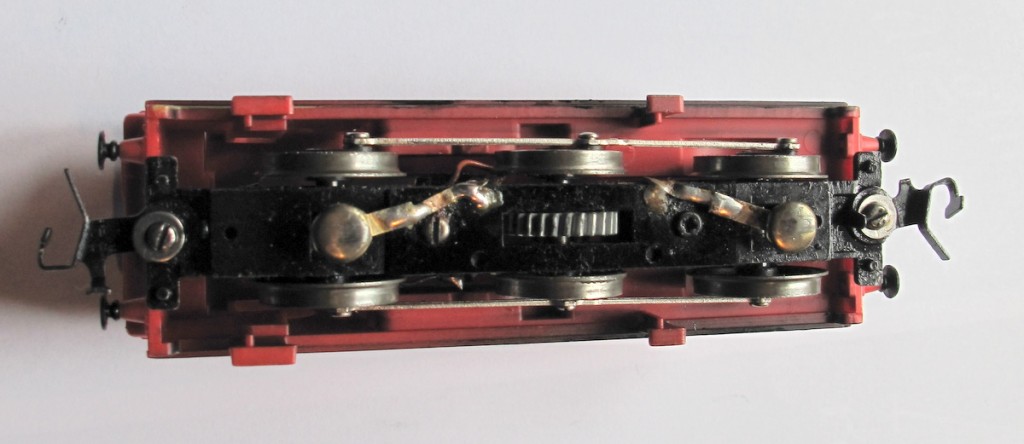 A Triang Jinty uses a similar system.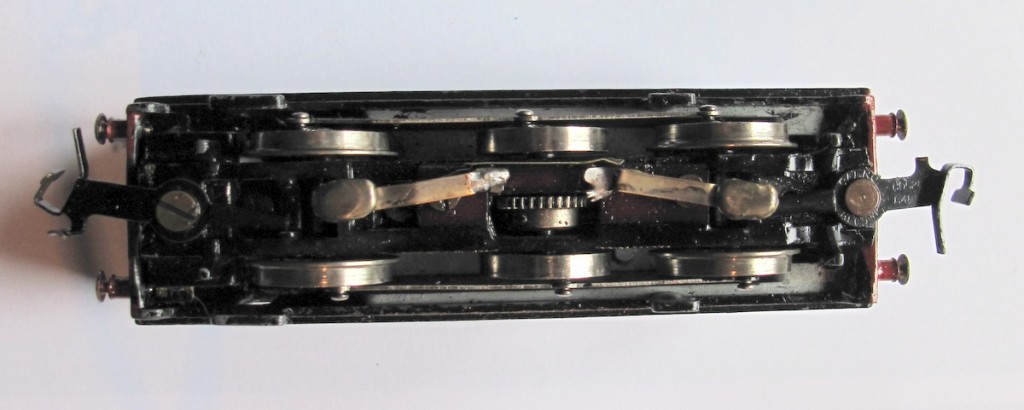 A Graham Farish 0-6-0PT, same idea but execution is a bit grim.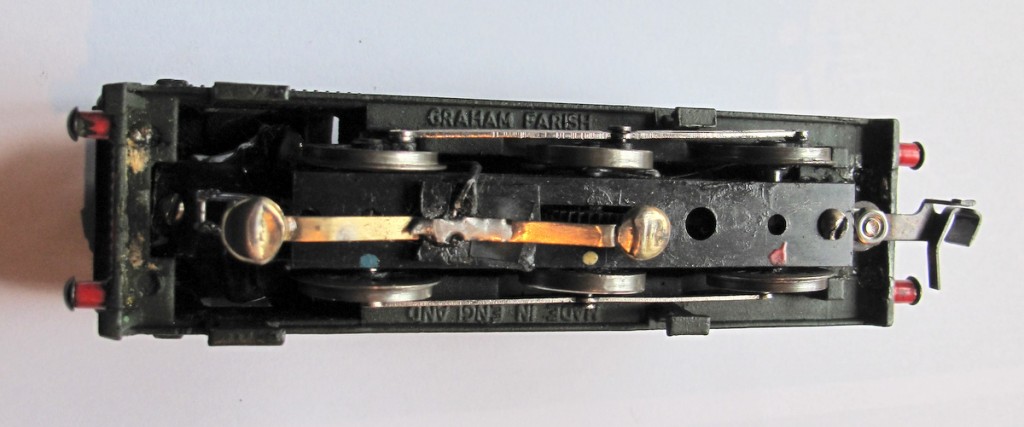 The basic springy metal pick-up as seen on an Hornby N2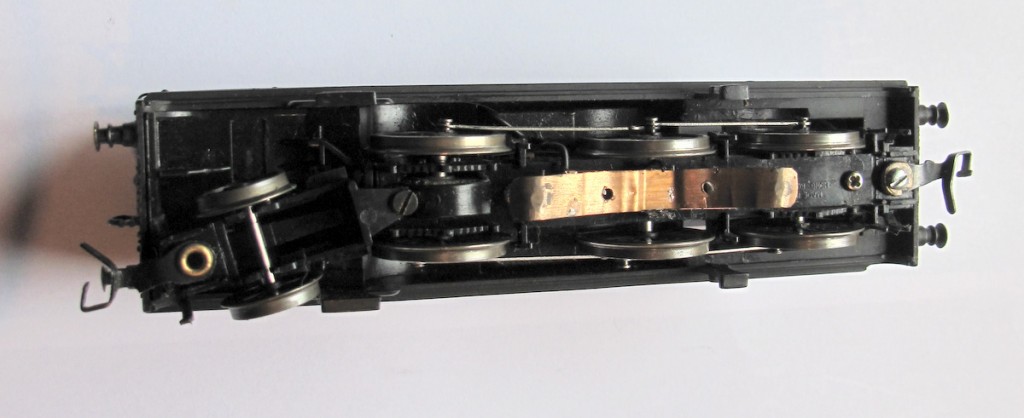 A Trix 0-6-0T with an original pick-up.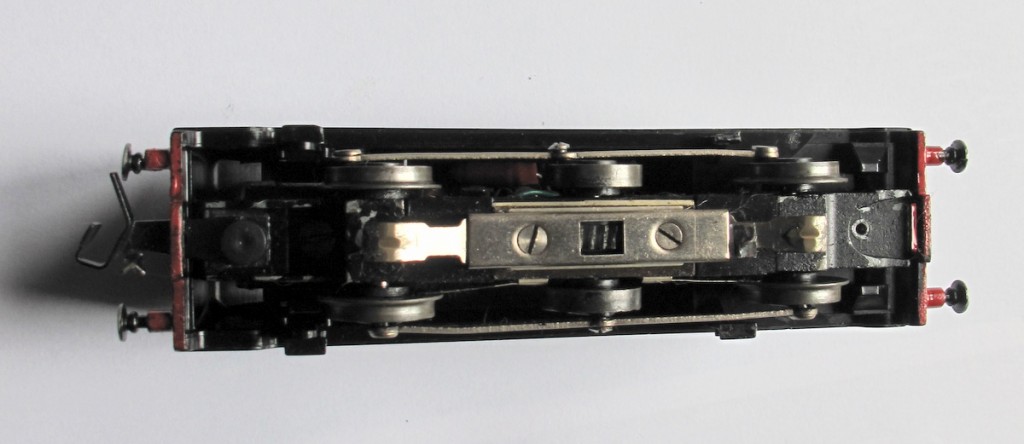 The conversion of the HD 2 rail 0-6-0T shows each possibility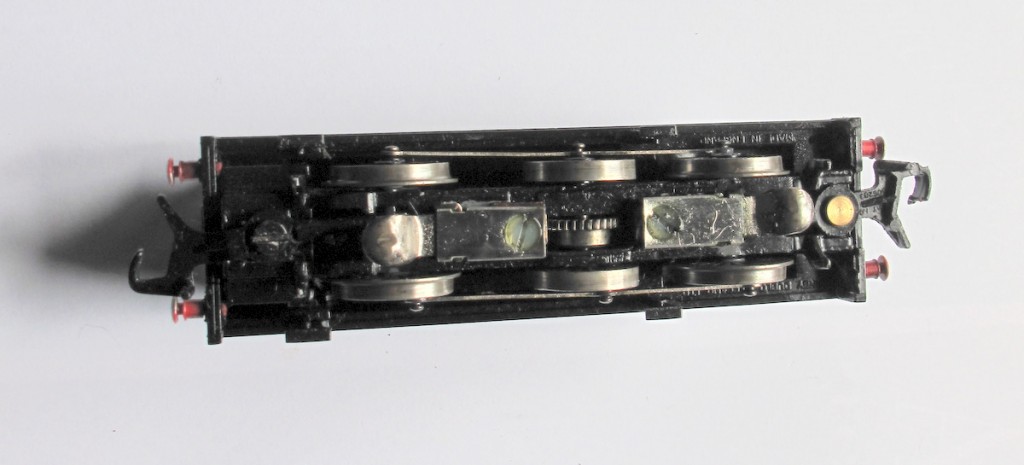 Above we the official conversion using two small HD pick ups
Then we have the Marklin skate but probably a carriage skate rather than a loco skate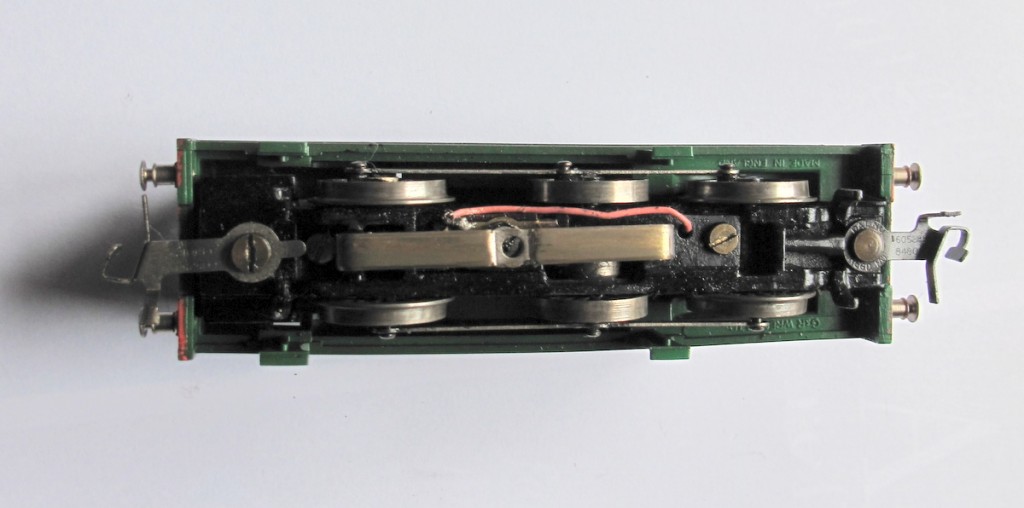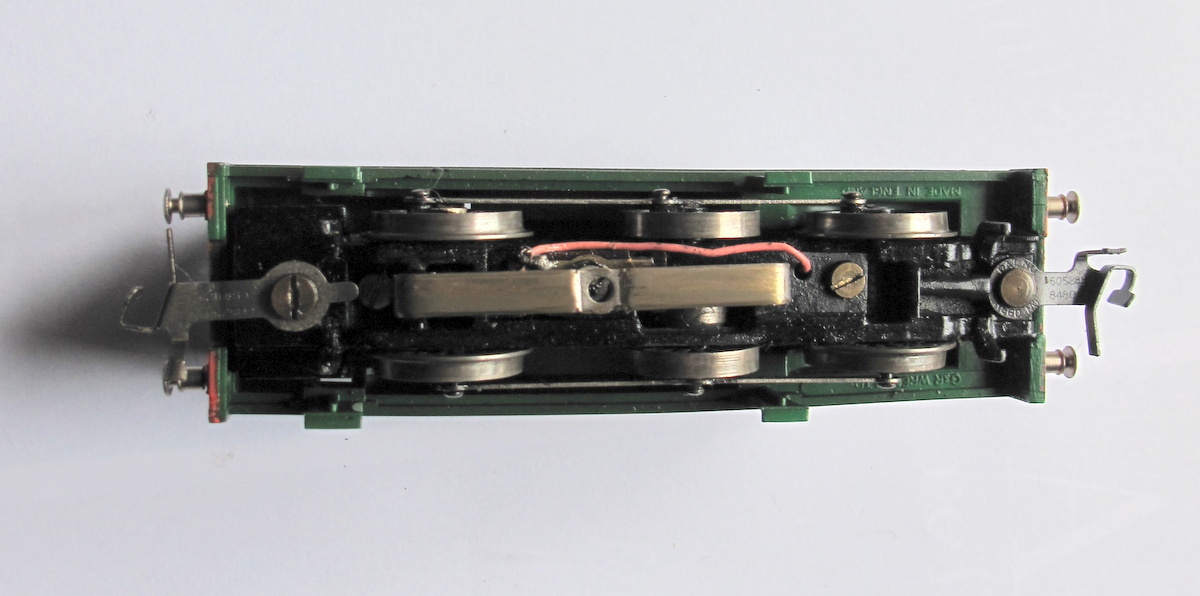 Followed by good old springy wire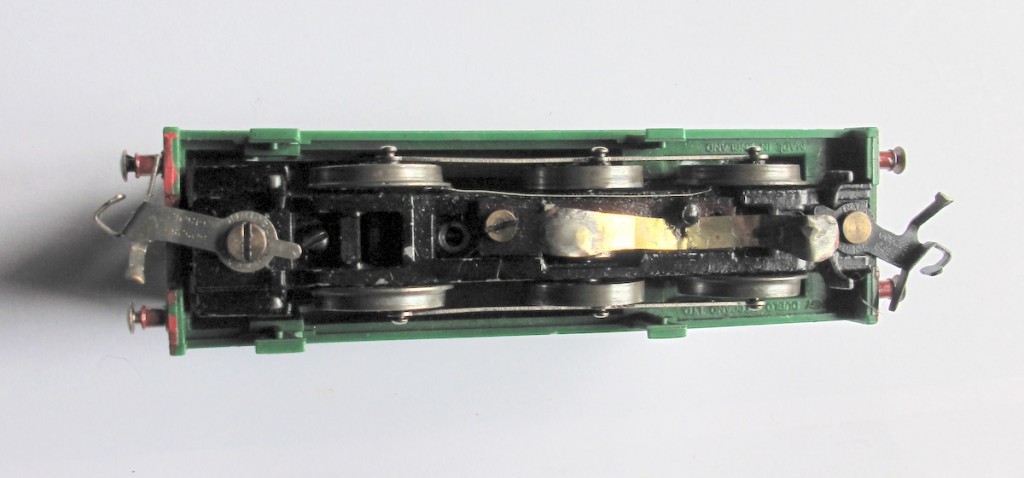 As long as the insulated wheels are earthed properly, usually by leaving the 2 rail pick ups in place but connecting then to earth all the conversions run well. The original HD pick ups and the Marklin skid will have a much longer life than any of the bent wire types as the copper they are made of will wear out with running.
Note that all conversions of plastic bodied locos, the Graham Farish one is diecast, result in the three rail pick-up slightly raising the driving wheels leading to inferior traction. If it is possible add weight to improve pulling power but in general a plastic bodied converted engine will not pull more than 2 HD coaches unless you are very lucky. However many of these tank engines run on branch lines and 2 coaches were a normal load.
I have more pictures but they all revolve around the same type of pick-ups.
All of my Wrenn conversions use normal HD pick-ups as they originated from HD and therefore genuine pick-ups will fit easily.
Please add a comment if you want more information but please note that all of my conversions have been bought in, I have not done any conversions myself.