When I updated the links last November I added a new Track Layout programme called SCARM (Simple Computer Aided Railway Modeller) but confessed that I had not used it.
Now I have given it a go. It is very easy to pick up and produce a potential layout.  The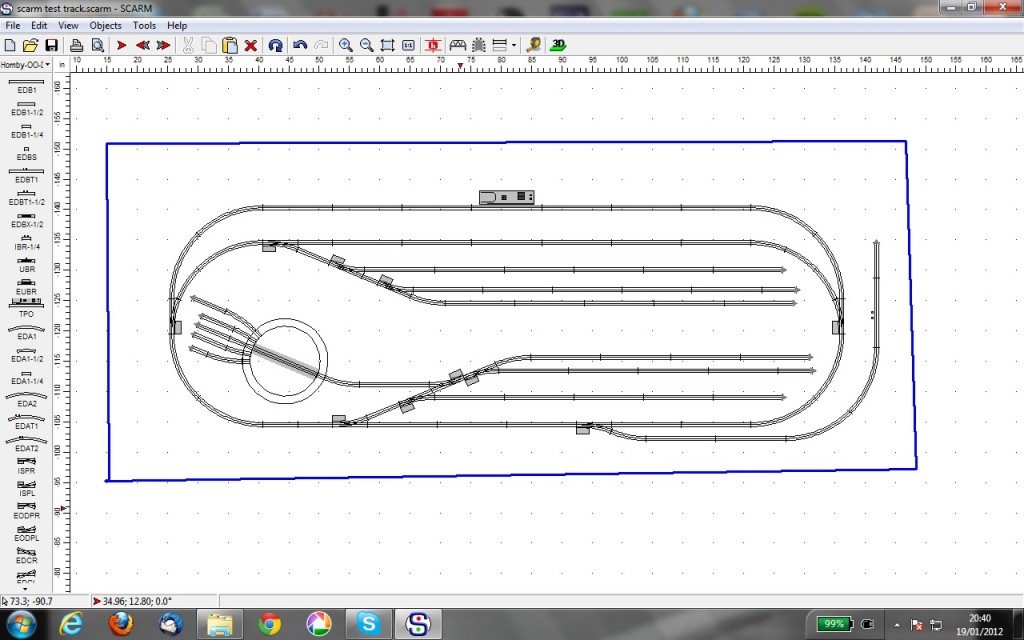 programme has many track systems and you click on the arrow on the left column and there is a dropdown menu, pick Hornby and then you have a choice of 2, 3 rail or the modern track. Click on 3 rail and all of the available three rail track appears in this column. Click the top left hand corner of the scale to change to inches and use the scroll wheel on the main page to change the size of the layout. Use a right click to draw a base board and in this programme it can be an L shape or T shape as well as being rectangular. Draw the size and shape you want instructions are given.
Starting is easy. Click on the red arrow and place it on the board where you want to start. Click on the rail you want and it will appear on the board. The rail on the baseboard now has a grey arrow at one end and a red at the other. Clicking on the next rail adds it to the red end. If you want to change the end click on the grey end and it becomes red and the next rail adds here. Very simple. Curves show left or right, points give 3 choices its all straightforward. When you want to change where you are working click on the grey end of the rail, it turns red and you start again from this position.
It even has a
3D option to help you visualise the layout. The only problem I have encountered is that in the 3D option you can take a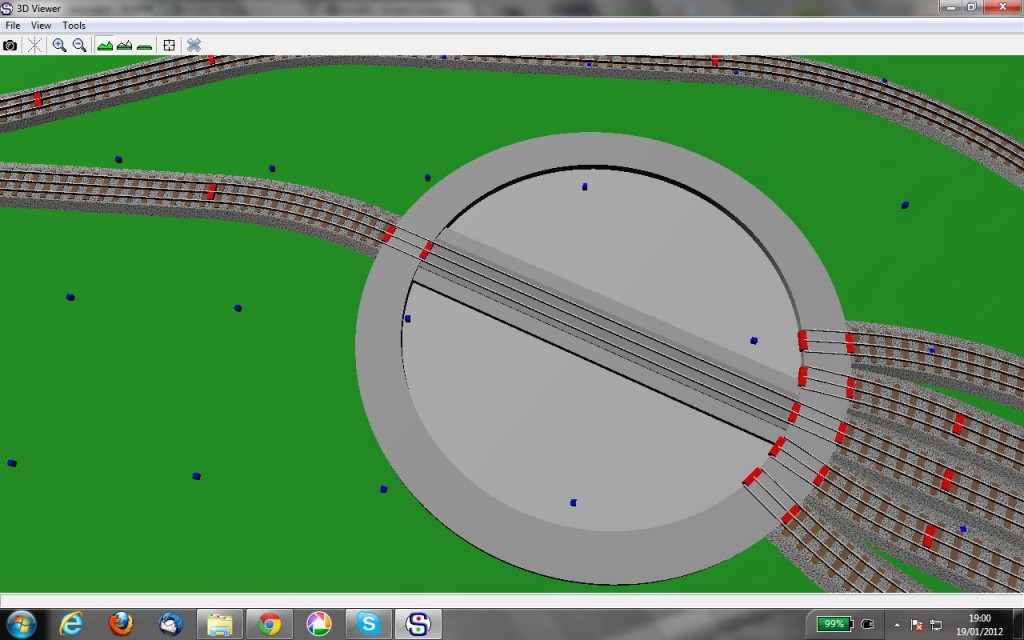 photo of the layout as a bitmap or jpg. I have done this, the file size states that there is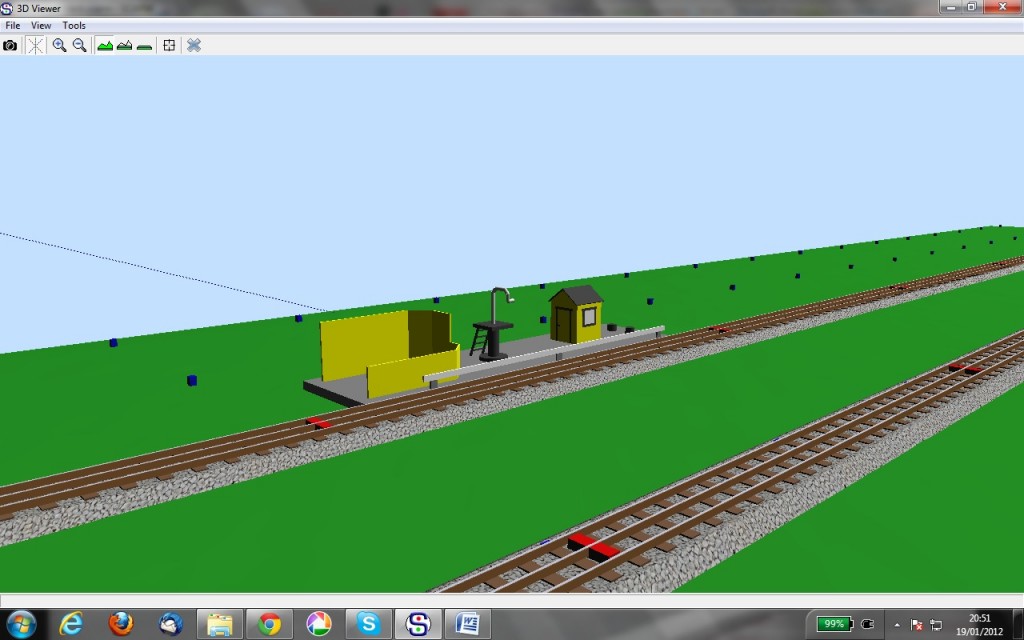 something there but I cannot see it – not sure why. So I have made do with screen shots to give some idea of the 3D capability.
The programme does have the Travelling Post Office and signals but no buildings as yet.
I think it works very well and if you are exploring layout possibilities it is certainly the programme to use.
Enjoy producing your next layout, whether you will build it is, of course, another matter.