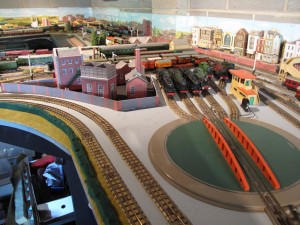 Very little work has been done on the layout although regular evening running is still in progress. I have not ballasted the new sidings or even the main line. The sidings have not been done as I still have a coupke of electric points that I am still in two minds whether to put or stay with the manual ones. Until I decide there is no point in doing any ballasting.
I have built a small industrial complex in this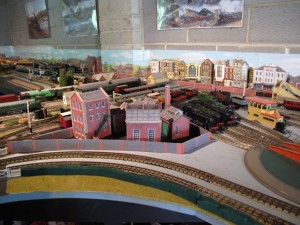 area although this was done a couple of months ago but I have only just got around to taking some pictures.
The running has been less than successful as my new Hornby Schools class has managed to throw one of its traction tyres off and therefore wont pull the skin of a rice pudding and one of the Southern suburban carriages managed to break its axle. Both of these problems need to be addressed before the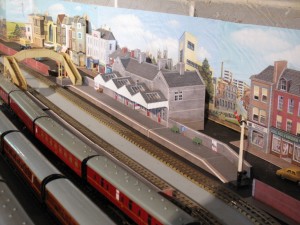 main season starts in the Autumn.
There has been one new purchase a Hornby Black Five converted to three rail running which is a good strong runner and yet another tender drive loco. Lets just hope that it doesn't lose one of its traction tyre.