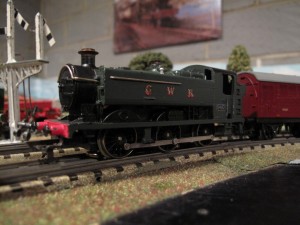 Well the old software finally crashed and stopped everything working except the News.
The website has now been transferred to WordPress software. All of the original posts have been transferred over and can be found in the Archives. All of the basic links have also been added under the links button at the top of the page. I will be adding some descriptions for each link and checking that it is still working.
Pictures are available from the button at the top of the page. This needs some work as it links to a Picasa web page and I will have to upload the pictures. This may take some time but there will be examples of all my rolling stock in due course.
It is very easy to add pictures to a new or old post and I have added a relevant picture to the last few posts which makes them more interesting in my opinion, Clicking on the thumbnail brings up the full size picture.
I am informed that comments can be posted without the guarantee of spam and I would welcome any comments that you have.
This new software really is very good, simple to use, easy to edit with a myriad of options which I am sure I will never use but are there if I can learn how to make the best use of them.