Recently purchased on ebay.
A 2-6-4T with a Stanier body rather than a 4MT. It is an exact fit for for the HD chassis. The body had been badly treated with an unsteady hand and pink? lining. The numbers and LMS seem to be complete stickers rather than transfers as per LHP productions. Any idea who made this body?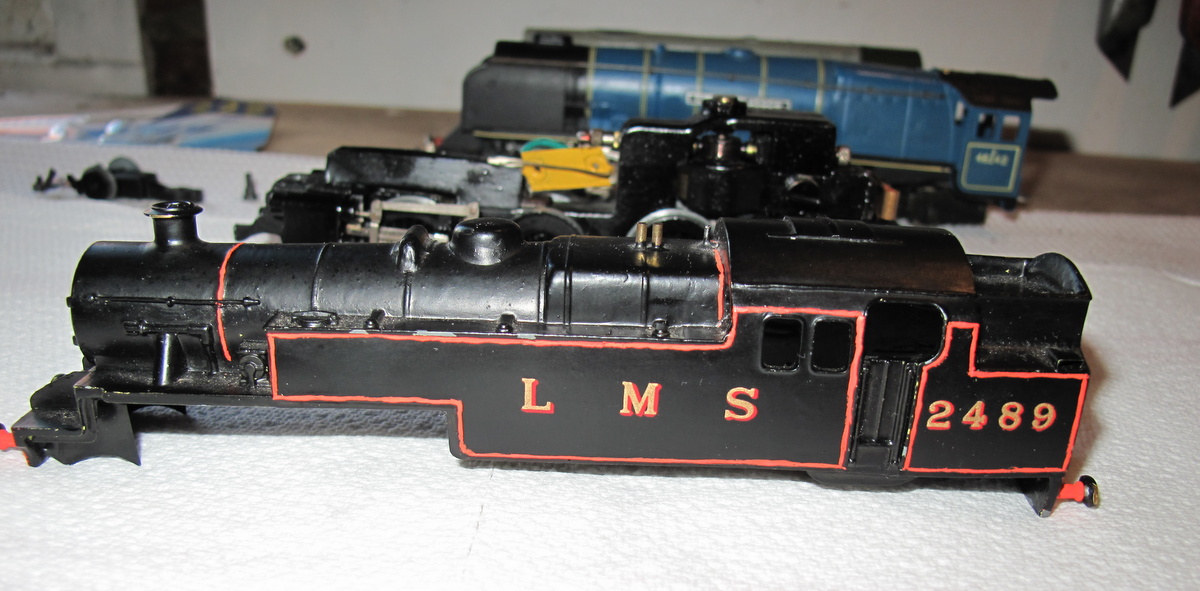 So off came the body for remedial work. It then become perhaps more interesting. The chassis is stamped Hornby Dublo and the couplings have the patent number on them so it is a genuine HD chassis but what is that strange way of holding the motion.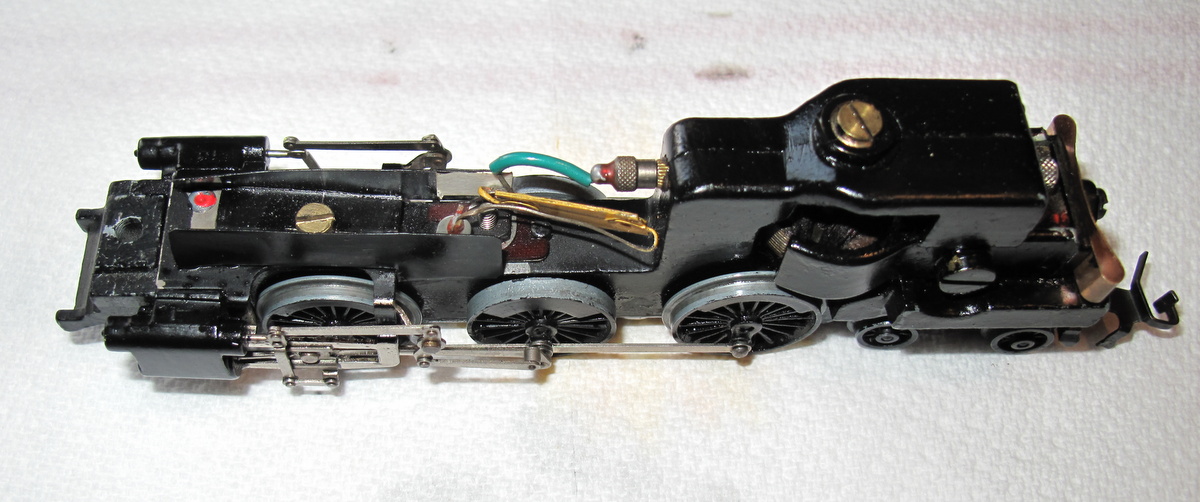 Although I presume that a previous owner was keen on black paint and painted the magnet and the screw holding it in matte black, the motion holder is gloss and even has a small white piece of insulation to stop the pick up wires from shorting on it. The rest seems to be standard HD
I have posted this on the HRCA site under Neverwazzas to try and find out who made the body. The initial discussion is about the Wills Finecast Kit 3 cylinder Stanier locomotive on a EDL18 chassis. I have 2 of them but this is a completely different body.
With a bit of research and a troll through the HRCA Collector archives I have sold the conundrum of the body – it is a Wills Finecast kit of a 2 cylinder Stanier tank made to fit an HD 2-6-4T chassis and came without coal as my one did.
The modified chassis remains a mystery