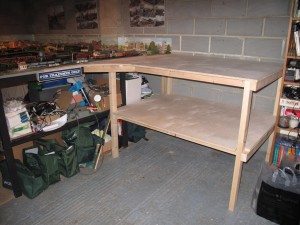 Thanks to a Christmas visit from the Boy we have a new extension to the layout on which I can build more track. The new extension is very sturdy and able to take my weight easily although I have been warned against standing on it although I am sure that it is strong enough. Sitting and leaning are all that it is likely to have to endure. So for the first time for some years, the last extension was in 2004, I am able to design, built, ballast and add scenery to a new section.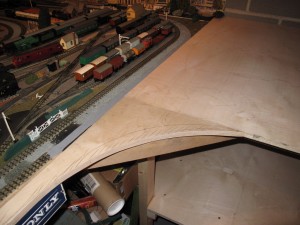 Having just researched the build of the last extension I am amazes that it was built in 2004 it just doesn't seem like that long ago.
Anyway I am busy with Xtrkcad4 working out possible extension paths from the original layout. I am pretty certain that there will be an extension to the double track mainlines with carriage, freight and engine sidings. I also think that this will be concentrated on the up line as the down line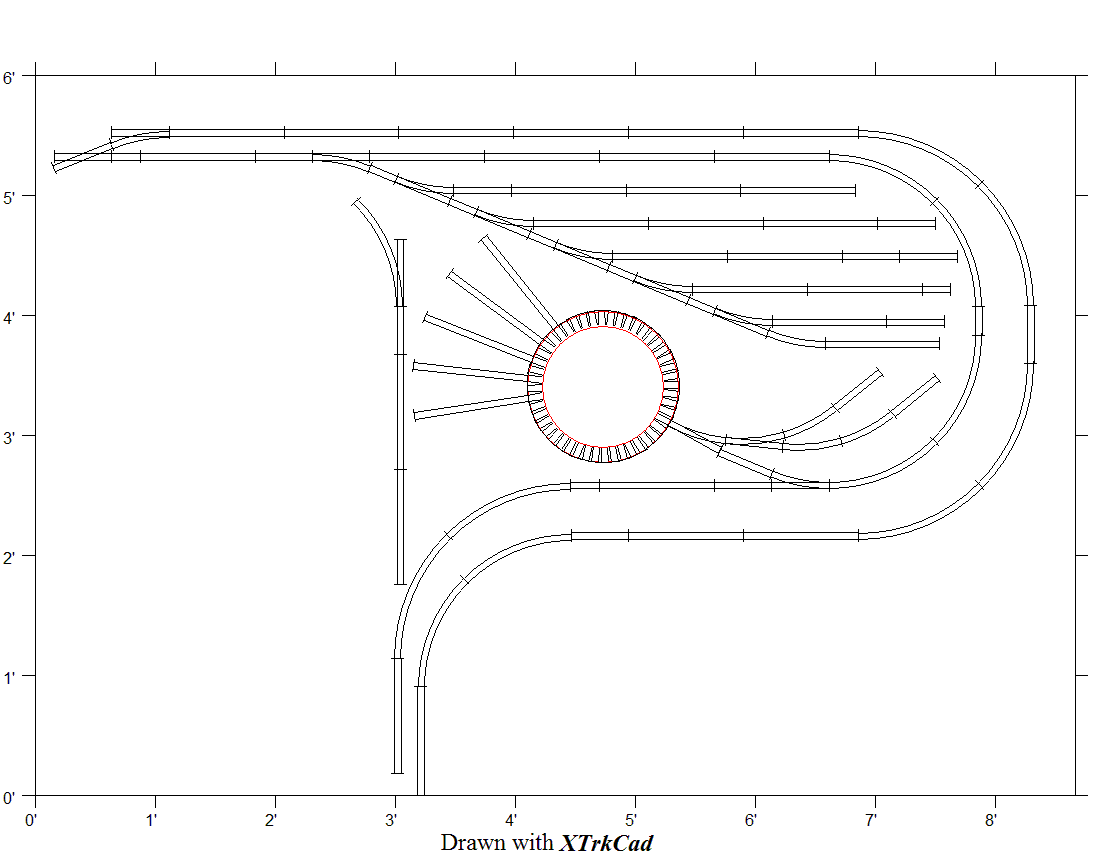 already has the big sidings on the previous extension. The main purpose at the moment is to get an idea of the amount and type of track that I need to buy and then decide whether to go for local sourcing or use fleabay. I have illustrated the first play on Xtrk in whch I have used a Marklin Turntable as the programme does not have the HD one. I am told that they are about the same size. It is just there for illustrative purposes. The unattached track on the far left is there to show the extent that the extension can go without fouling the other sidings on the old board. During the course of this build I will explain more about Marklin track and running their 3 rail engines.
There is a lot of work to do before even considering the track, painting etc but there is a Train Fair in January so it will be good to have the first idea of what is required so that I can go and have a look at what is available locally.
I will be giving ongoing and detailed reports on progress as it would seem from the site statistics that the layout page is the most popular and this will give every one who wants to build a 3 rail layout some hints and tips.