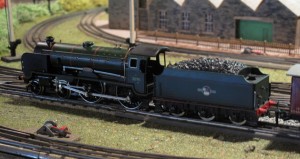 This class of loco was introduced in 1930 to meet the need for a powerful engine to work the restricted lines from Tonbridge to Hastings and Chatham to Ramsgate. The prototype had a shortened King Arthur pattern boiler, a large firebox from the S15/N15, 220 pounds pressure and with its low internal friction generated 25120 of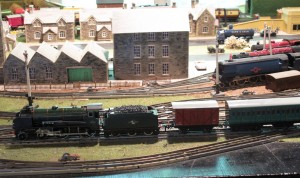 tractive effort only 200 less than a Lord Nelson. This made this the most powerful 4-4-0 ever built in the UK. Dover was built in 1931 and spent most time on the Ramsgate shed.
The Hornby model was introduced in 1981 and the Dover version in 1983. Hornby have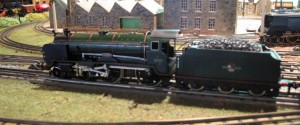 now updated this model and a new superdetailed version is available.
This model has been skilfully 3 railed by Neil Medhurst and is an excellent runner despite the fact that it is tender drive.
I have been waiting a long time for a model of this engine and its nice to have one that runs so well and has good pulling power.