Late in the UK steam era British Railways introduced their new colour scheme of blue and grey for their carriages and there are many colour photos of these carriages behind steam trains. So I decided that was a good enough reason to add such a train to the layout.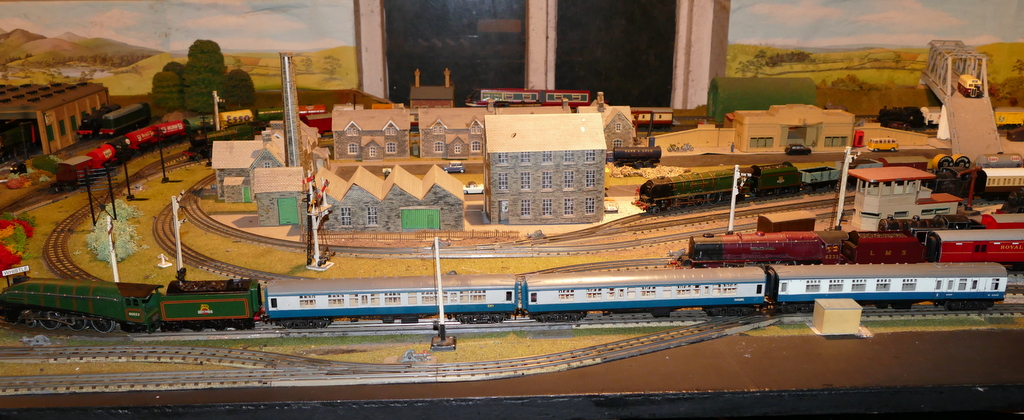 These coaches should have BR roundels on them but Trix had the "Arrows of Indecision" as they were introduced later, however the previous owner had removed them on these coaches so they fit in well.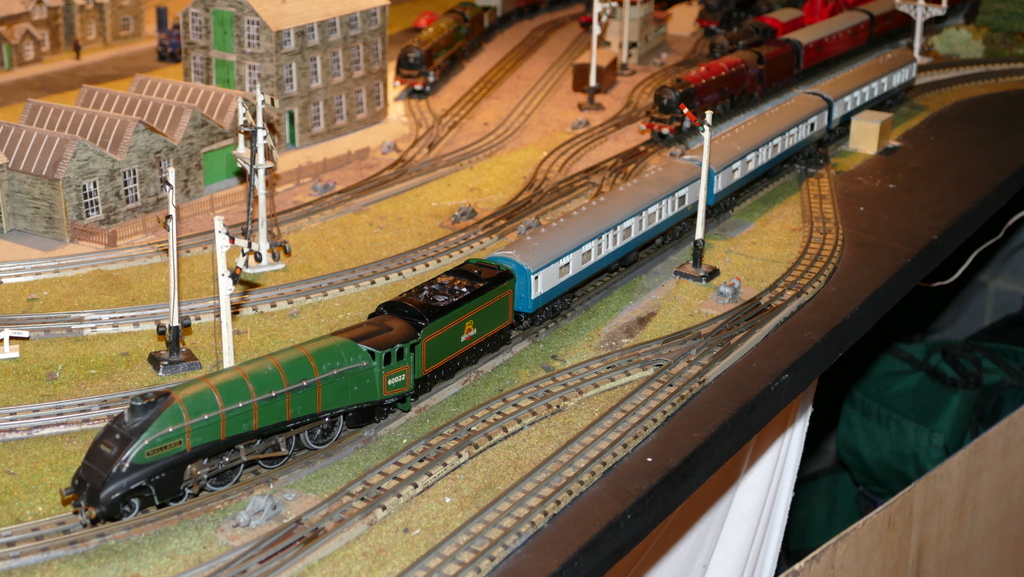 I think that they make a colourful and authentic addition to the rolling stock.
Then I continued my Trix theme by buying a Trix 3 rail Warship.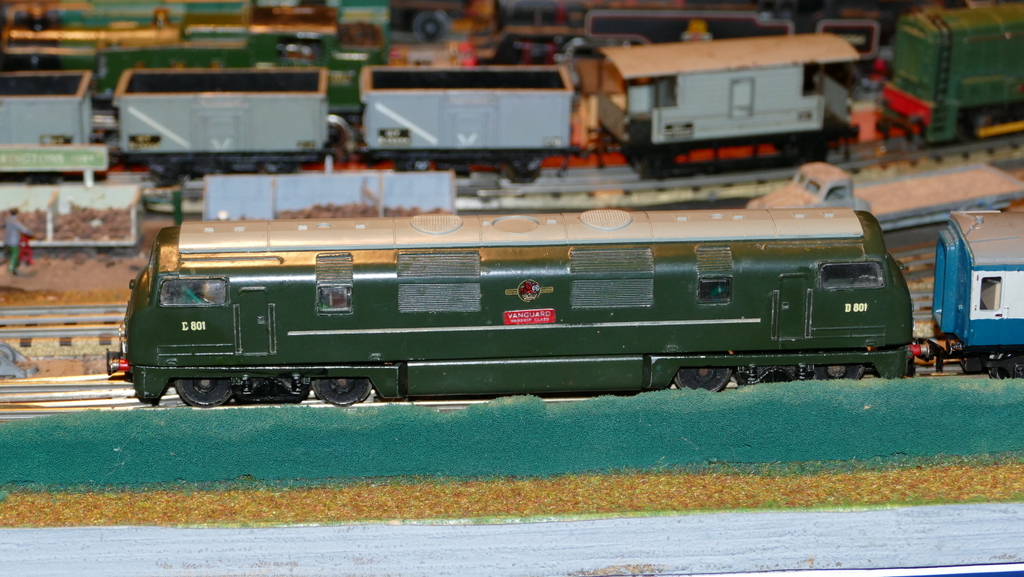 To the Trix scale, smaller than OO larger than HO, this looks OK and is shown pulling the Trix coaches. Despite its heavy metal body and traction tyres this is not a powerful runner and is very picky as to how well it runs. I have found that it only goes in reverse on the down track, other directions and tracks result in bogie induced derailments. Work is underway to produce a good runner on all tracks in both directions.