69550 is the running number of the last but one 0-6-2T engines made by Mecanno for their Hornby Dublo range. First introduced in 1938 at the beginning of Dublo, the 0-6-2T engine was based on the LNER N2 but never designated as such by Hornby, probably because they introduced the same loco in LNER, LMS, SR and, slightly modified,  GWR liveries.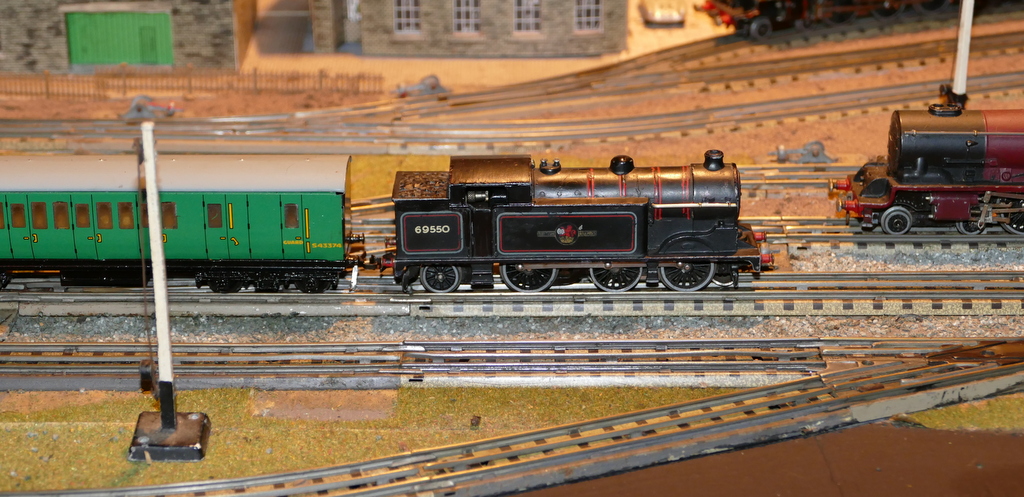 All these models have no coal in the bunker. This continued after their re-introduction post WW2 and also into the change to BR, Then in 1961 they produced a BR version with coal in the bunker as 69550 in 2 rail but continued with 69567 in 3 rail. This version has a small area under the safety valves (the same as all previous 0-6-2Ts) It was available in both early and late BR livery. The final fling was in 1963 when they changed to a large area under the safety valves. Production ceased at the end of 1964 when they were taken over by Lines Bros (Triang). The running numbers did not change.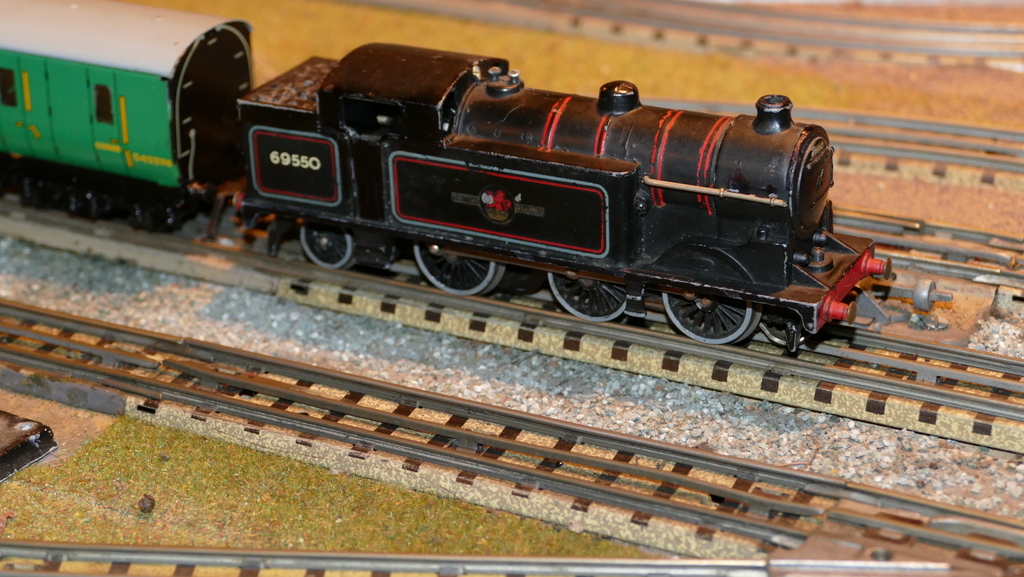 So this is one of the not very rare 1961 versions, a 2 rail body on an old 3 rail chassis which is very playworn and with no front coupling but after a minor service it goes like all these engines, fast and strong and it was a bargain, so a useful addition to the loco roster.