I hope my jottings help others to keep their enthusiasm going for Hornby Dublo 3 rail layouts.
Post 1
.I was very disheartened at the prospect of losing my original HD layout as we embarked in relocating to Scotland. I attach a pic to give some idea of my layout.
The prospect of starting from scratch has been a bit daunting but after moping around for a few months I've finally started to build the new layout.  This time round I've tried to use my experience to make improvements on my original efforts. First off has been to use SCARM software to help me plan my new layout and give me an early idea of the general design. Here is my basic design.
Building a new baseboard has been fun and this time around I've tried to make sure that it's (a) possible to dismantle it by building it in sections (b) that it can be accurately levelled using adjutable feet and  (c) that it is strong and robust by using support battons every one foot length of baseboard (total length 8.5 feet)
 Here's a picture of the framework and
 __________________________________________________________________________________
A bit of a gap but I've had to re-locate and have finally started to build – from scratch –  a new layout. I've attached a couple of pics. Still building the layout table but have found IKEA adjustable table legs very handy indeed.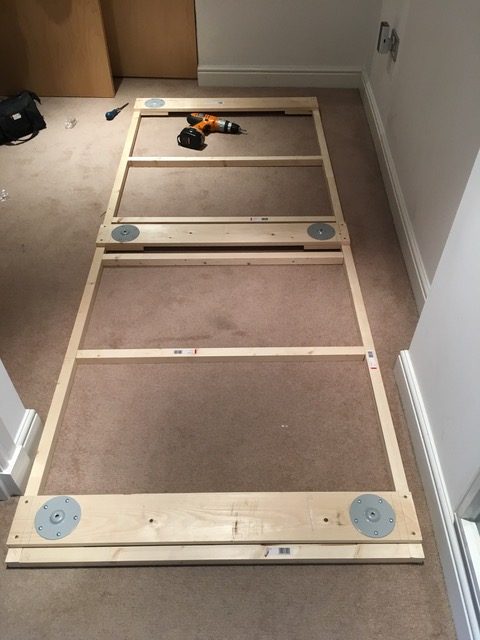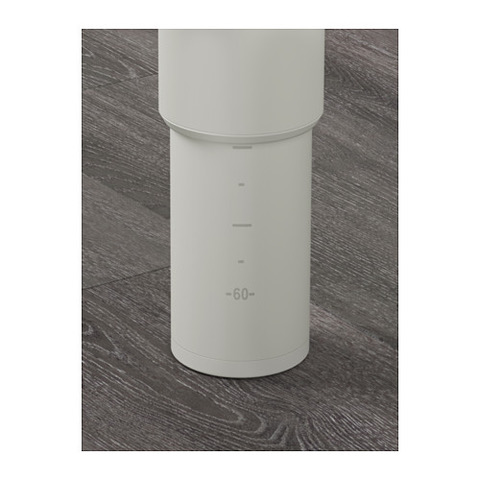 Here's a couple of pics as I try to finalise the new layout. Work in progress. At the moment I just wanted to get the main buildings and track features roughly positioned so I can see if it looks balanced enough. The baseboard is 9mm MDF and sealed. Top tip is – if you know that your baseboard sections will be a certain length (e.g. 6 feet) – place a supporting baton at that same length.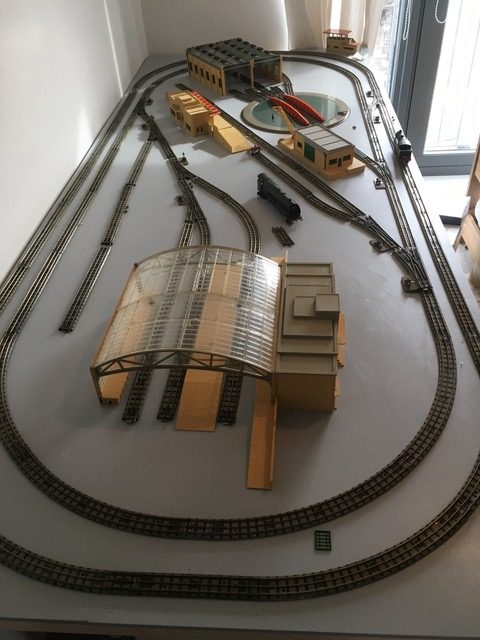 I've been making steady progress with the new layout and here's some pics. I've been running my Hornby Acho diesel which is converted to 3 rail running – goes very well on properly cleaned track.